2017 Fall Conference in Topeka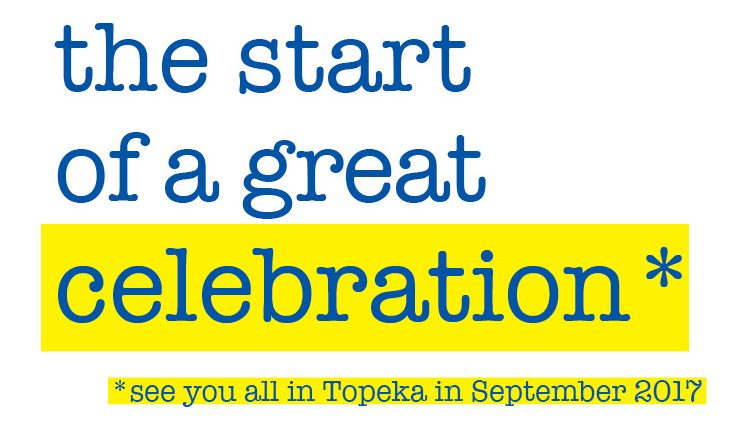 This web page is just the start of an exciting KSPA fall conference for 2017. We have a great plans already in motion and will update this page as we lock down more details. So, here are some basics . . .
The first day of the conference will be Monday, Sept. 25, 2017 with programming running from the morning through the late evening. The second day of the conference, Tuesday, Sept. 26, 2017 will also start in the morning with sessions running through mid-day. Schools wishing to spend a second complete day in Topeka will have opportunities on Tuesday to participate in historical and media tours.
In 1992, Kansas Governor Joan Finney signed into law the Kansas student publications act which empowers public school students to print their uncensored viewpoints and controversial reporting. In the hands of great publications advisers and hard-working student journalists, the law has helped shape Kansas as a student journalism powerhouse. Kansas student publications investigate and publish some of the best journalism in the country. The 25th anniversary of the law's passage in 2017 gives us a chance to celebrate, to say thanks and to make plans for many more great decades of student journalism.
WHERE WILL THE CONFERENCE BE? 
The convention will be in Topeka, hosted by a local hotel. We wanted to find a city that would be close to the Statehouse to celebrate the anniversary of the legislation. Topeka also offers a location that is convenient for many (but certainly not all) of our member schools. Plus, we liked that Topeka would be a city that KSPA has not previously used for a conference.
WHEN WILL REGISTRATION OPEN? 
We will launch registration through the KSPA website in January 2017. At that point we will have more details like how to book a room, a more exact schedule, featured speakers and other special activities.
Schools cannot book rooms until registration opens.
WHAT IS HAPPENING RIGHT NOW? 
We love the tradition of the student contest to design the state contest t-shirt. So, we are asking students to design a logo for this special fall conference. Please see the rules and deadline here.
WHAT IS SO SPECIAL ABOUT THIS CONFERENCE? 
Our tradition for the past few years has been to take the fall conference on the road. For this anniversary, we want to gather as many students and teachers together as possible in one place: Topeka. Also unique to this conference, we will provide two days of break-out sessions, media tours, historical tours, featured speakers and even . . . cake for everyone (we hope!).
This anniversary also marks a unique opportunity to come together as a state. While the annual state contest attracts schools from around the state, this conference will be open to all: from first-year journalism students to editors-in-chief, from middle school students to industry professionals. We will be all in one place to learn, to connect and to plan for the future of free student expression.
The KSPA board hopes that it can recruit your talents to pull off this big event. Many of you already noted your willingness to help on an earlier survey. If you didn't, it's simple to step forward: simply email staff@kspaonline.org to let us know how you would like to help.
Our Dec. 3 board meeting has been moved to the convention hotel in Topeka so that we can continue planning.
Just like any fall conference, registration is open to all Kansas schools. KSPA members will receive a discount as with previous fall conferences.
Also, we hope to showcase our law and how it was passed for other state press associations who are working to pass similar legislation. We want many other states to be celebrating anniversaries like this soon!
I HAVE A GREAT IDEA. WHO CAN I TELL?
We want to program activities, speakers and sessions that will interest you and your students. Please email us small notes and big ideas at staff@kspaonline.org.
Check back with us in January 2017 for a complete registration page and detailed schedule.