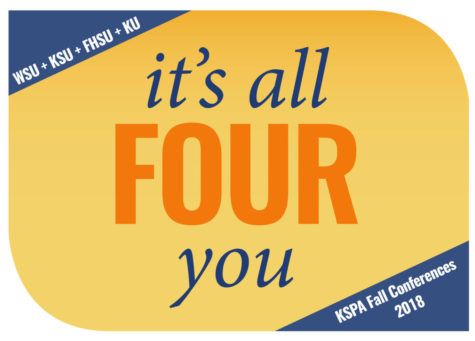 For the first time ever!
KSPA is presenting FOUR fall conferences at universities across Kansas this September.  We invite you to join schools from all over the state right at a university near you. Prepare your staff to meet their goals this year, whether it be a redesigned newspaper, a new website or an ambitious yearbook.
The one-day conferences offer your staff these opportunities:
A welcome by executive director Eric Thomas along with sweepstakes awards from 2018 State contests, plus other awards
In Wichita, Manhattan and Hays, a keynote speech from photographer Jamie Squire, and in Lawrence, a keynote speech from author and reporter Keith O'Brien (see bios below).
Critiques for your publications: web, yearbook and newspaper
Breakout sessions from professors, professionals and expert advisers on dozens of topics: photography, yearbook, newspaper, online, broadcast, design and more
Chances to tour state-of-the-art college media facilities
A day of bonding with your fellow staff members and adviser
When & Where?
Monday, Sept. 17 at Wichita State University (Wichita, Kansas)
Tuesday, Sept. 18 at Kansas State University (Manhattan, Kansas)
Wednesday, Sept. 19 at Fort Hays State University (Hays, Kansas)
Monday, Sept. 24 at the University of Kansas (Lawrence, Kansas)
How can I sign up?
Keynote & featured speakers
Sept. 17-19 at Wichita State, Kansas State and Fort Hays State: 

Jamie Squire, Getty Images photographer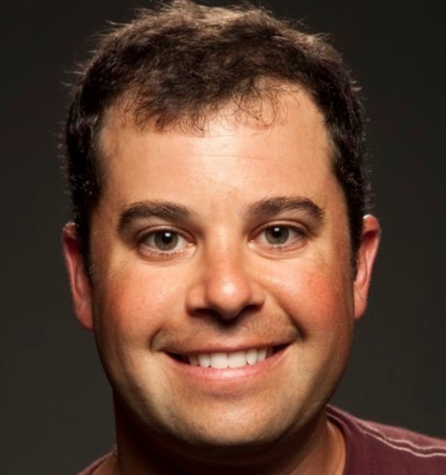 Jamie Squire is a staff photographer for Getty Images specializing in sports.  His assignments have taken him all over the world and to almost every one of the 50 states.  Jamie has covered many top international events including 11 Olympic Games, Super Bowls, World Series, NBA and Stanley Cup Finals, Golf and Tennis Majors, Kentucky Derbys and World Cup Soccer. He often shoots on assignment for specific editorial clients such as The New York Times, Los Angeles Times, Chicago Tribune, ESPN Magazine, Time, and Sports Illustrated.  He has done commercial and advertising work for major corporations including Coca-Cola, Nike, Reebok, and USA Network.
Jamie's work has garnered numerous awards throughout the industry including selections into the Communication Arts Photo Annual, first prize in the documentary picture story category awarded by the New York Press Photographers Association, several first, second, and third place awards within the Pictures Of the Year International competition, and first prize in the sports action and sports feature story categories awarded by the White House Press Photographers Association. In 2003, he was chosen to participate in the "America 24/7" book project, a one-week photographic exploration into daily life in America.
Jamie graduated from Emory University in Atlanta, GA with a Liberal Arts degree in May of 1995.  Throughout college, he photographed for publications such as The Atlanta Journal/Constitution and Sports Illustrated, and assisted for celebrity wedding photographers Monte Zucker and Denis Reggie.  In September of 1995, he took a staff job with Allsport Photography (now a part of Getty Images) and has worked there ever since.
In addition to his work with Getty Images, Jamie also accepts invitations to photograph a multitude of other events ranging, but not limited to, weddings, Bar and Bat Mitzvahs, family portraits, and children. You can see more of his work on his website or through Getty Images. 
Jamie currently resides in Leawood, Kansas with his wife, Mindi, 12-year-old daughter, Sammi Jo, and 9-year-old son, Drew.
Sept. 24 at the University of Kansas:

 Keith O'Brien, author & reporter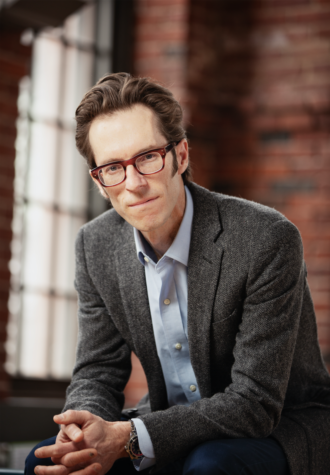 The New York Times Book Review has hailed Keith O'Brien for his "keen reportorial eye" and "lyrical" writing style. He has written two books, been a finalist for the PEN/ESPN Award for Literary Sportswriting, and contributed stories to National Public Radio for years.
His latest book, Fly Girls, was published in August by Houghton Mifflin Harcourt. It tells the inspiring story of women fighting for the right to fly airplanes in the 1920s and '30s, winning the right to compete in the National Air Races, and then ultimately beating the men at their own game in one of the most dangerous races of them all in 1936.
Time Magazine has named Fly Girls one of the "best new books" of 2018. And Kirkus Reviews calls it a "vivid, suspenseful story." According to Publisher's Weekly, "This fast-paced, meticulously researched history will appeal to a wide audience both as an entertaining tale of bravery and as an insightful look at early aviation."
His first book, Outside Shot, published in 2013 was also critically acclaimed. The New York Times Book Review called Outside Shot "a reporting tour de force and utterly gripping account" of high school basketball in rural Kentucky. "Outside Shot," the Times wrote, "unmistakably triumphs."
Aside from his books, O'Brien is a working reporter. His radio stories have appeared on NPR's All Things Considered, Morning Edition, and Weekend Edition, as well as Marketplace, Here & Now, Only a Game, and This American Life. He has also written for The New York Times, The New York Times Magazine, The Washington Post, USA Today, Politico Magazine, Slate, Esquire.com, and the Oxford American, among others.
His reporting, over the years, has taken him to the strangest places. He has covered Trump rallies and underground fight clubs; elections and murders; and the aftermath of some of America's biggest news events, including 9/11 and Hurricane Katrina. But his favorite stories are those about ordinary people overcoming incredible odds. Like the young quarterback who had a leg amputated, but still hoped to play football again. Or the kids at a high school in New Orleans, trying to make a better life for themselves—through their marching band.  
He is a former staff writer for both the Boston Globe and the New Orleans Times-Picayune. As a newspaper reporter, he won many awards, including the Casey Medal for Meritorious Journalism. He was born in Cincinnati, graduated from Northwestern University, and today lives in New Hampshire with his wife and two children.
All-Star Advisers
Come hear from the best advisers in the nation: Kansas advisers! These award-winning advisers will present their best, most cutting-edge lessons during break-out sessions over the two days of the conference.
University faculty
We anticipate having faculty from many of our great schools within the state including The University of Kansas, Kansas State University, Wichita State University and Fort Hays State University. Learn from experts at the next level as they talk about their areas of expertise.
On-site critiques
click on arrow for more info
On-site critiques have been one of the most popular features of the fall conferences in previous years. Sitting down with an expert publication adviser to review your work can lead to new insights and clearer goals for the upcoming year. We will have tables ready for your staff to meet and review your yearbook, newspaper, magazine, website or broadcast program. Come armed with questions to make the most of your 20-minute session. All of this for only $10! Sign up when you register for the conference.
Schedule
click on arrow for more info
Want to know where to be and when to be there? This schedule will help answer many of your questions about logistics.
Basic schedule for all locations
8-8:45 a.m. Registration and pick up of school materials
8:45-9 a.m. Welcome from host school, & opening comments
9-9:40 a.m. Keynote Speaker
9:40-9:50 a.m. Sweepstakes awards from 2018 State Contest
Break-out Sessions
9:55-10:40 a.m. Break-out session #1
10:50-11:35 a.m. Break-out session #2
11:45-12:30 p.m. Break-out session #3
12:40-1:25 p.m. Break-out session #4 (not offered at the Hays Conference to allow travel time home)
Costs & deadlines
click on arrow for more info
Register by Sept. 7: Deadline for Fall Conference registration
$15 for each member adviser or student
$18 for each non-member adviser or student
$10 for each publication critique
Register by Sept. 11: Deadline for Late Fall Conference registration
$18 for each member adviser or student
$21 for each non-member adviser or student
Can you present or provide critiques?
click on arrow for more info
We need you and your talents to make these conferences as excellent as possible! Whether you are a new adviser or a veteran, a professional or an academic, the students of Kansas want to hear from you.
One of our most popular programs at the conference — year after year — is giving students the opportunity to sit down with an adviser for a 20-minute critique. We need advisers willing to critique yearbooks, newspapers, magazines, online and broadcast.
KSPA is also recruiting speakers for our four fall conferences in September. We would love to have your suggestions of teachers, professors, media professionals and journalists. Perhaps you even know a student or group of students — from high school or college — who have an interesting message for a presentation. We are excited to hear your ideas. Or, you can simply fill out the form at the link below.
ADVISERS: you get your registration fee waived by presenting a session or critiquing two publications!
Please click on this form to volunteer to present a 45-minute session at the fall conference. Or, perhaps you could provide a 20-minute critique of a student publication from one of our member schools.
Please click on this form to volunteer to critique for one or more of the conferences.
Help from volunteers like you make the KSPA fall conferences possible. Thanks so much!