The Jackie Engel Endowment
The Kansas Scholastic Press Association in 2004 joined with the Douglas County Community Foundation to create the Jackie Engel Endowment, which will be used for student and teacher scholarships and continued teacher training. It was named in honor of Jackie Engel, the long-time KSPA Executive Secretary. Jackie died in 2005. The Endowment now covers student and adviser scholarships, including the awards to the Kansas High School Journalists of the Year and the awards to both the Ad Astra and Sunflower Award winners.
Our Mission
In honor of Jackie Engel who dedicated much of her career to the Kansas Scholastic Press Association, the Jackie Engel Endowment promotes Kansas scholastic journalism, a free student press and the statewide excellence of Kansas student journalists. The endowment exists to financially support and preserve the Kansas Scholastic Press Association, journalism advisers and journalism students in the pursuit of excellence. The Jackie Engel Endowment is a subsidiary of the Kansas Scholastic Press Association.
Who was Jackie Engel?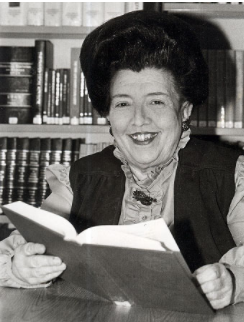 Jacquelynn "Jackie" Engel was a long-time journalism educator, serving as journalism teacher and publications adviser at McPherson High School from 1966-1987. She then served as executive secretary of KSPA, with headquarters at the University of Kansas, until 1989. During that time, she was instrumental in passage of the Kansas Student Publications Act in 1992.
Jackie taught hundreds of high school journalists through her publications, classes, workshops and conferences. She was a state director for the national Journalism Education Association, which honored her with its Lifetime Achievement Award. She earned the Gold Key from Columbia Scholastic Press Association and the Pioneer Award from the National Scholastic Press Association.
To Donate
We invite you to make a tax-deductible donation to the Jackie Engel Endowment:
By Check:
Make check payable to DCCF, 900 Massachusetts Street, Suite 406, Lawrence, KS  66044.  They should indicate on the check that the gift is for the Jackie Engel Endowment.
By Web:
Cash:
Cash donations are accepted by KSPA at events each year. Those donations are deposited into the Douglas County Community Foundation by check from KSPA.
Estate Planning:
Contact the DCCF about the best practices for documenting end-of-life gifts.
About
A nine-member independent board of directors heads the endowment and determines its focus and direction. The board meets annually in the fall. Please help ensure the future of Kansas student journalists and journalism teachers by donating to the Jackie Engel Endowment.