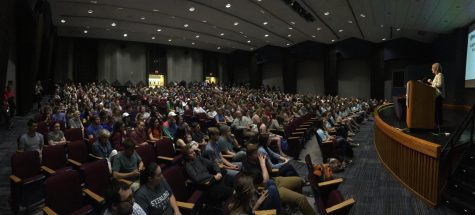 Congratulations to the students who provided hundreds of entries for the KSPA State Contests and won the awards below.
Thank You
The contest would not be possible without the help of . . .
Judges from all over the country
Volunteers and judges from the University of Kansas William Allen White School of Journalism and Mass Communication
KSPA assistants Kerry Navinskey, Anna Wonderlich, Lauren Muth and Raeley Youngs
The KSPA board
The advisers who helped to organize their students and all of the logistics for the contest.
Correction Request
If you believe that there has been a mistake in the reporting of results, please do not email our normal account or tweet at us. Please fill out this form. Thanks!
Official Results
Sweepstakes Champions
1A: Chase County High School
2A: Hillsboro High School
3A: Humboldt High School
4A: Hays High School
5A: Mill Valley High School
6A: Shawnee Mission East High School
Certificates, Entries and Rubrics
All materials from the State Contests (including certificates for winners, copies of the student entries in on-site contests and judging rubrics for digital and on-site contests) will be mailed after advisers and students have a chance to request corrections in KSPA results (see above). Any schools who have yet to pay membership or State Contest fees will have those materials withheld from mailing.
Information for a Press Release
If you are interested in showcasing the success of your students, consider using the document here to send to your principal, your school district or parents. Be sure to replace some of the bolded content as it is meant to be customized to your school.
The Prompts
Twelve digital submission contests will be offered as part of the 2018 KSPA State Contest. Please click on the links below for the 2018 prompts. The links for "frequent judges comments" provides an easily printable version of the comments that you, the judge, can click on. By selecting a comment, you enable the student to read the extended comment. However, they do no see the short abridged comment visible to you next to the checkbox.