Support KSPA
Support KSPA and its mission of celebrating student journalists and encouraging their teachers. We create a yearly series of events, contests, scholarships and awards that lift up student journalists of all types: photographers, videographers, writers, designers and social media journalists. The result? Kansas remains one of the most vibrant locations in the world for students to create meaningful journalism about their communities!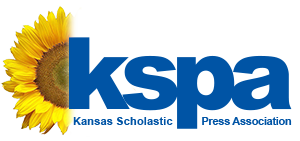 Join these donors
Meaghan Petrowsky
In honor of Susan Massy, who is retiring from Shawnee Mission Northwest High School.
Sydney Busse
On behalf of Tribe Media - Saint Francis Community High School Yearbook Staff!
Jill
KSPA helped shape my life!
Sharon Martin
In memory of Dana Liebengood who gave KSPA life and meaning.
Sharon Martin
In memory of my mentor and dear friend Vicki Churchman who led me to KSPA, Pagemaker, and East High.
Kristi Hill
This is in honor of Kathy Habiger, the best sister ever.