"Our Voices" Campaign
Celebrate the start of a new year as we showcase our new documentary, "Our Stories. Our Voices. Our Freedoms."
Our goal? To receive 500 donations of $5 or more by the end of our fall conference schedule on October 3. Chip in a little bit or be a huge supporter. We are happy to have any help you can give.
What's the documentary about? For decades, Kansas student journalists have reported on tough stories because a state law allows them. Discover how our students use their free expression to create vital journalism for their communities and fellow students.
Check out the video below: students from around the state celebrating the release of the documentary. If you would like to hear their voices, watch the un-muted version here.
This campaign helps to fund the making of the documentary below and further our First Amendment education of the next generation of student journalists. Featuring Kansas journalism icons Susan Massy and Ron Johnson, the documentary will be the centerpiece of so many journalism classrooms around the state.
Join us as we aim to reach our goal by October 3!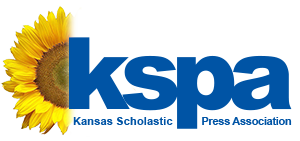 Join these donors
DA
Deborah Altenhofen
$10.00
Donating in honor of Grace Altenhofen, recipient of 2019 KSPA Courage in Journalism Award.