What is more vital in education today than students understanding journalism and the media? KSPA is built on the belief that teaching the next wave of student journalists and media-literate young adults is essential for our country's future.
KSPA is here to help you make that happen. Join our community of journalism advisers, sharing ideas and celebrating accomplishments. Through contests, conferences, scholarships and awards, students and advisers receive the training and recognition that will help them grow.
What is KSPA's Mission? The Kansas Scholastic Press Association is a non-profit organization composed of Kansas scholastic journalism teachers and their students. This organization is committed to excellence in journalism at all levels and views its focus as one of providing journalism education leadership for Kansas teachers and students. KSPA provides a support system through its contests, conferences and scheduled activities. Join here today!
"Since 1978, when I was a junior at Ottawa High School working on the school newspaper, KSPA has been part of my DNA. From competing in state contests as a student, to joining as a member when I started teaching, to being elected a board member and then becoming president, I have seen our organization foster the strongest scholastic journalism happening in any state, period."
— Jim McCrossen, Blue Valley Northwest 6A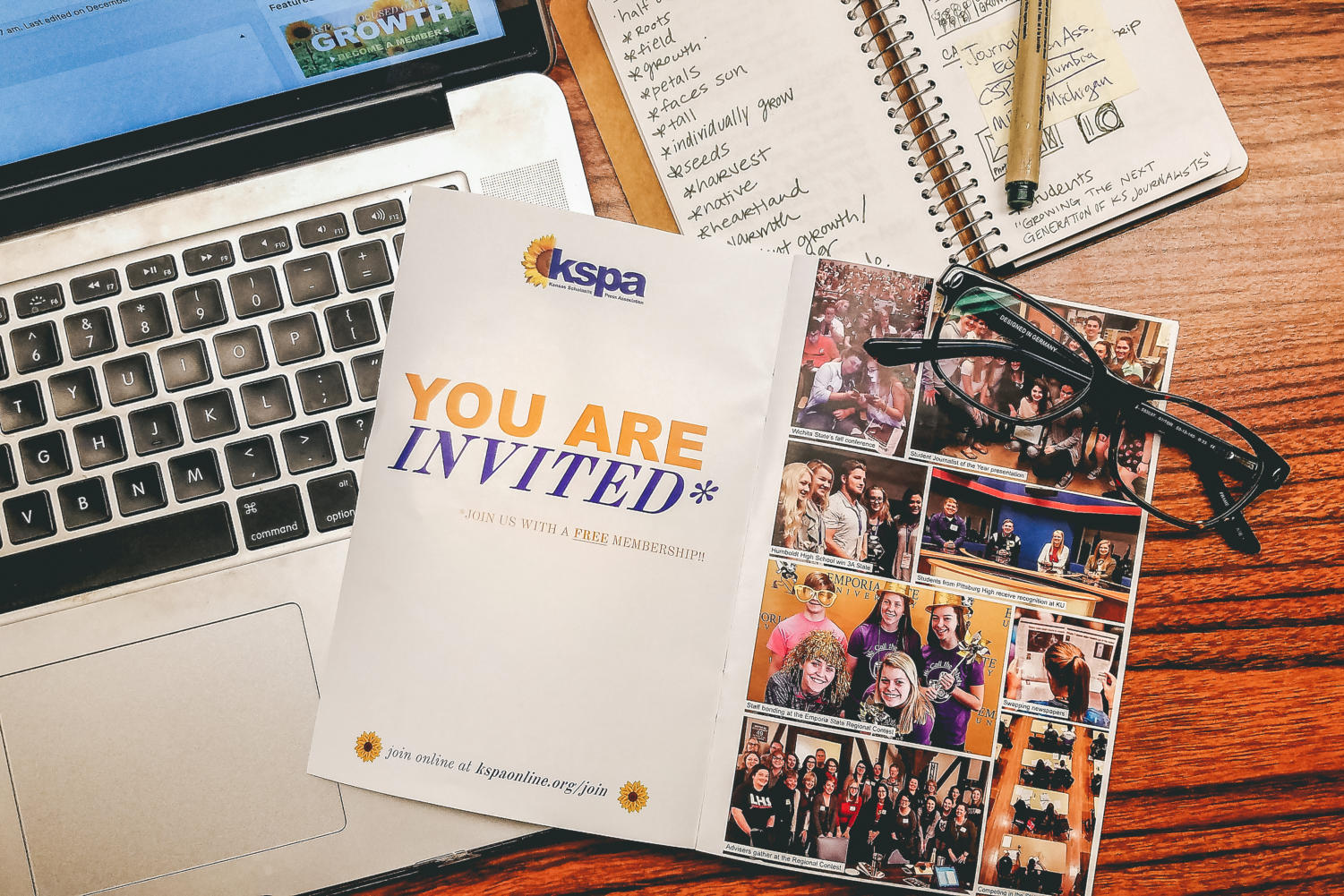 School Registration: $10 per school, but can be waived if you are willing to help judge
Entries: $10 per entry (whether for an individual or team)
Categories: We host 19 different contests, from editorial cartooning to newswriting
1. RECRUIT SOME OF YOUR ALL-STAR STUDENTS FOR THE REGIONAL CONTEST.
They can be photographers, illustrators, designers or wordsmiths. We have 19 different categories.
2. REGISTER FOR THE CONTEST ONLINE BY FEB. 9.
Your students still have time after this date to work on their digital submission entries.
3. REMIND YOUR STUDENTS OF SUBMISSION DEADLINE FOR DIGITAL ENTRIES.
And don't forget to reserve a bus and a substitute teacher for the day of the on-site contest.
4. STUDENTS MUST SUBMIT THEIR DIGITAL ENTRIES ONLINE BY FEB. 14 AT 11 P.M.
Our new online submission system makes it a breeze to submit and receive valuable feedback.
5. MEET YOUR FELLOW TEACHERS AT ONE OF OUR SIX UNIVERSITY LOCATIONS.
We have locations from Hays to Pittsburg to Manhattan so students can compete close to home.