Congratulations to the students who provided hundreds of entries for the KSPA State Contests and won the awards below.
Thank You!
The contest would not be possible without the help of . . .
Judges from all over the country
Volunteers and judges from the University of Kansas William Allen White School of Journalism and Mass Communication
KSPA assistants Kerry Navinskey, Kailey Curtis and Raeley Youngs
The KSPA board
The advisers who helped to organize their students and all of the logistics for the contest.
Correction Request
If you believe that there has been a mistake in the reporting of results, please do not email our normal account or tweet at us. Please fill out this form. Thanks!
Official Results
Sweepstakes Champions
1A: Chase County Jr.-Sr. High School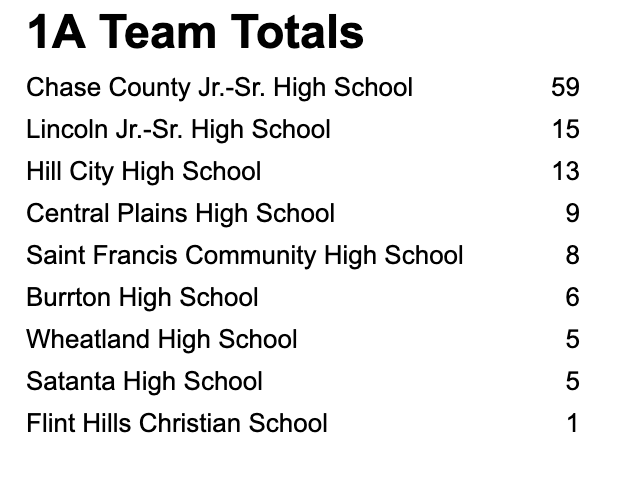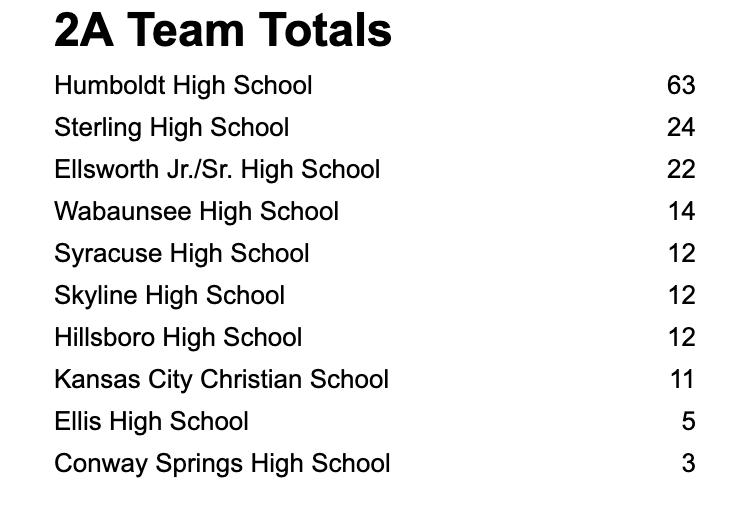 3A: Phillipsburg High School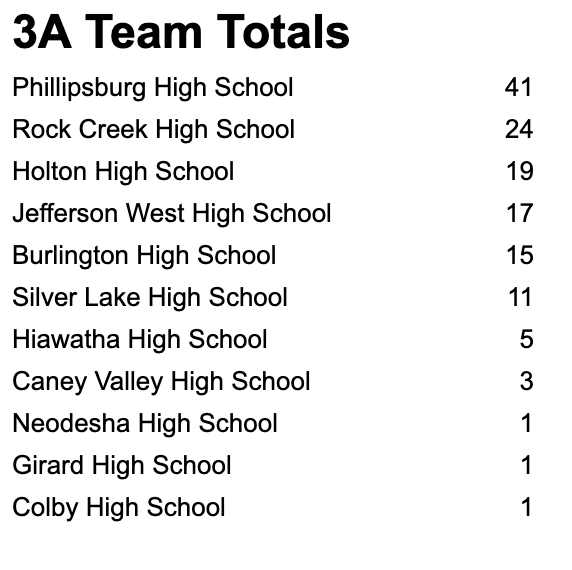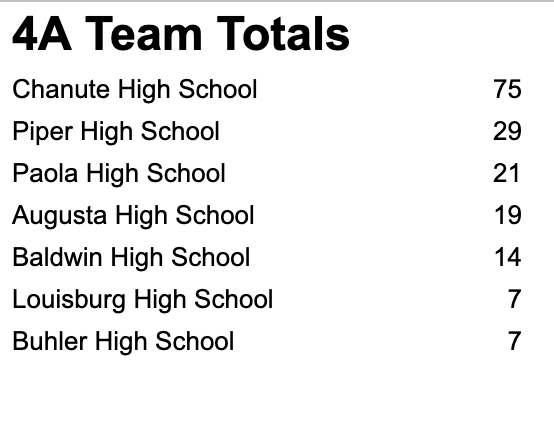 5A: Kapaun Mr. Carmel Catholic High School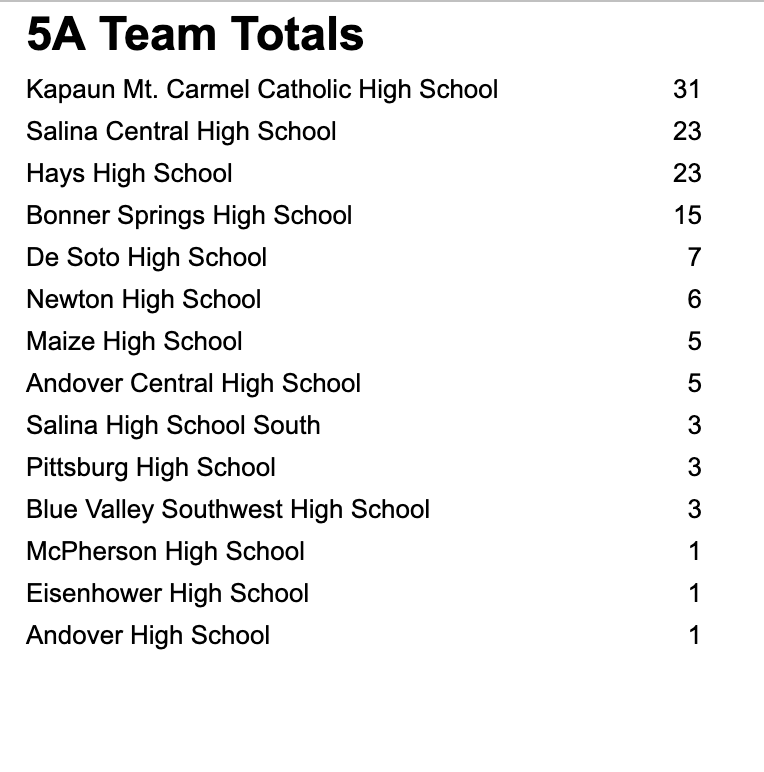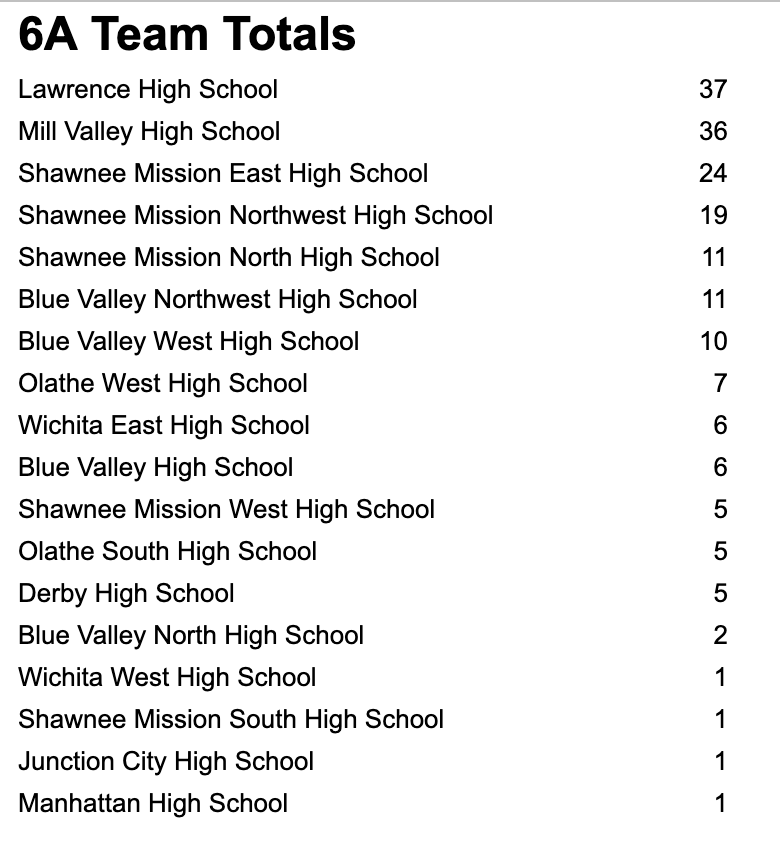 Certificates, Entries and Rubrics
All materials from the State Contest (including certificates for winners, copies of the student entries in on-site contests and judging rubrics for digital and on-site contests) will be mailed after advisers and students have a chance to request corrections in KSPA results (see above). Any schools who have yet to pay membership or State Contest fees will have those materials withheld from mailing.
Information for a Press Release
If you are interested in showcasing the success of your students, consider using the document here to send to your principal, your school district or parents. Be sure to replace some of the bolded content as it is meant to be customized to your school.
2019 Simply Better Winners
Each year, KSPA publishes the winning entries from the State Contest to showcase the best journalism by member schools. The 2019 contest at the University of Kansas was split into two parts: digital submission contests and on-site contests.
The publication of Simply Better is available in this online gallery of images, designs and multimedia work. Prompts for the contest were distributed to member schools about one month before the deadline for digital submission contests. On-site contest participants did not know the topic for their writing or cartooning until they arrived at the contest and read their prompt.
On-Site Contest Winners
Click here for on-site contest winners in the following categories: Newspaper Sports Writing, Editorial Cartooning, Yearbook Copy Writing, Feature Writing, News Writing, Cutline Writing, Editorial Writing, Yearbook Sports Writing and Film Review.
Digital Submission Contest Winners
Multimedia Storytelling
1A/2A:
3A/4A:
5A/6A:
Online Photo Gallery
1A/2A:
3A/4A:
5A/6A:
Film Review (points not included in Sweepstakes Competition)
FIRST PLACE: Manhattan High School // Meredith Comas
SECOND PLACE: Shawnee Mission West High School // Madison Abbott
THIRD PLACE: Blue Valley High School // Claire Powell
HONORABLE MENTION: Baldwin High School // Kayla Mountain
HONORABLE MENTION: Kapaun Mt. Carmel Catholic High School // Natalie Knapp
HONORABLE MENTION: Newton High School // Marco Aramburu
Advisers: If any of these are your students, please fill out this form and let us know what school they're from. Thanks!