Contest W9: Review Writing
ASSIGNMENT
You will be writing a review on a piece of entertainment. (This might be a piece of music, a short movie, a YouTube video or other pop culture.)

You can use the background information given to you below plus other background information that you find online in your review as well. However, any background information from a source other than this prompt or the film should be properly attributed to avoid plagiarism and to inform you readers of the source. Please write this review for an audience of high school readers, like your school's student newspaper. The review should be approximately 400 words. With the aid of computers this year, we are able to enforce this. Please do not write longer than the word limit.
When you submit, you will simply be submitting plain text. Formatting such as italics, bold and underline will not transfer. Also, paragraph breaks will not transfer. To show the judge your intention to create a paragraph break, please use this double-backslash symbol: //  For instance, a passage with two paragraph breaks would look like this:
The school board reversed the policy with an 11-1 vote. // "I disagreed with the decision, but I lost this time," said board president Yvonnes Nulton. // The policy will go into effect at the start of next school year.
TIMELINE
DIRECTIONS
This contest is meant to be completed individually. Please refrain from seeking help from others while completing this contest. You should not reference reviews by journalists, online critiques or comments by viewers other than yourself.

Failure to follow these directions may result in disqualification from the contest without refund. Please read and follow carefully. 
Read over the prompt presented below. The writer should determine which information is relevant and important to the story.

While writing, you may use resources like the AP Stylebook, an online style guide or a dictionary/thesaurus. 

Use whatever technology works best for you while writing your draft. This could be pencil and paper, your cell phone, your computer, etc. Do whatever you're most comfortable with.

Do not include your name or your school's name anywhere on your final draft.

Type up the final version of your story and submit it.

Please do not share your draft, notes or ideas about the prompt with others until after the competition deadline.
DESCRIPTION
You are a member of Sunflower High School's journalism staff. Your editor has asked you to review the following film. 
SCHOOL INFO
Name:

Sunflower High School

Location:

Clinton, Kansas

Mascot:

Mighty Buffalo

Enrollment:

800 (grades 9-12)

School colors: yellow and brown
Yearbook:

The Sunflower

Newspaper:

Sunflower News
Contest Info
This is an on-site contest. 

Do not put your name on the entry. If you do, your entry will be disqualified.

Students must not request help

or advice from any person other

than the KSPA Executive Director Eric Thomas at

[email protected]

, and that advice must be requested before the start of the contest.

All work must be solely that of the contestant.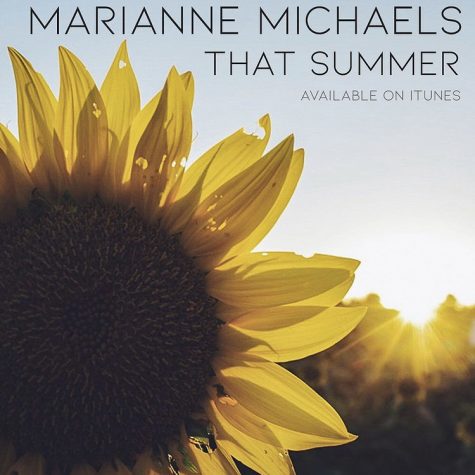 That Summer by Marianne Michaels
Students can also access the songs via YouTube: