KSPA is stepping up to support Kansas journalism students with these changes to the 2022 Regional Contests — AND! — by adding Regional Conferences in February.
WHAT'S NEW?
The Regional Contests – both visual and writing – remain as online submissions contests this year and KSPA will use the in-person events on each campus as student journalism conferences. So, the contest happens completely online, both for visual and writing.
The conferences will be on the days previously scheduled:
FEB. 14 (MONDAY): KU, FHSU, PSU, ESU
FEB. 16 (WED): KSU, WSU
---
THE CONTESTS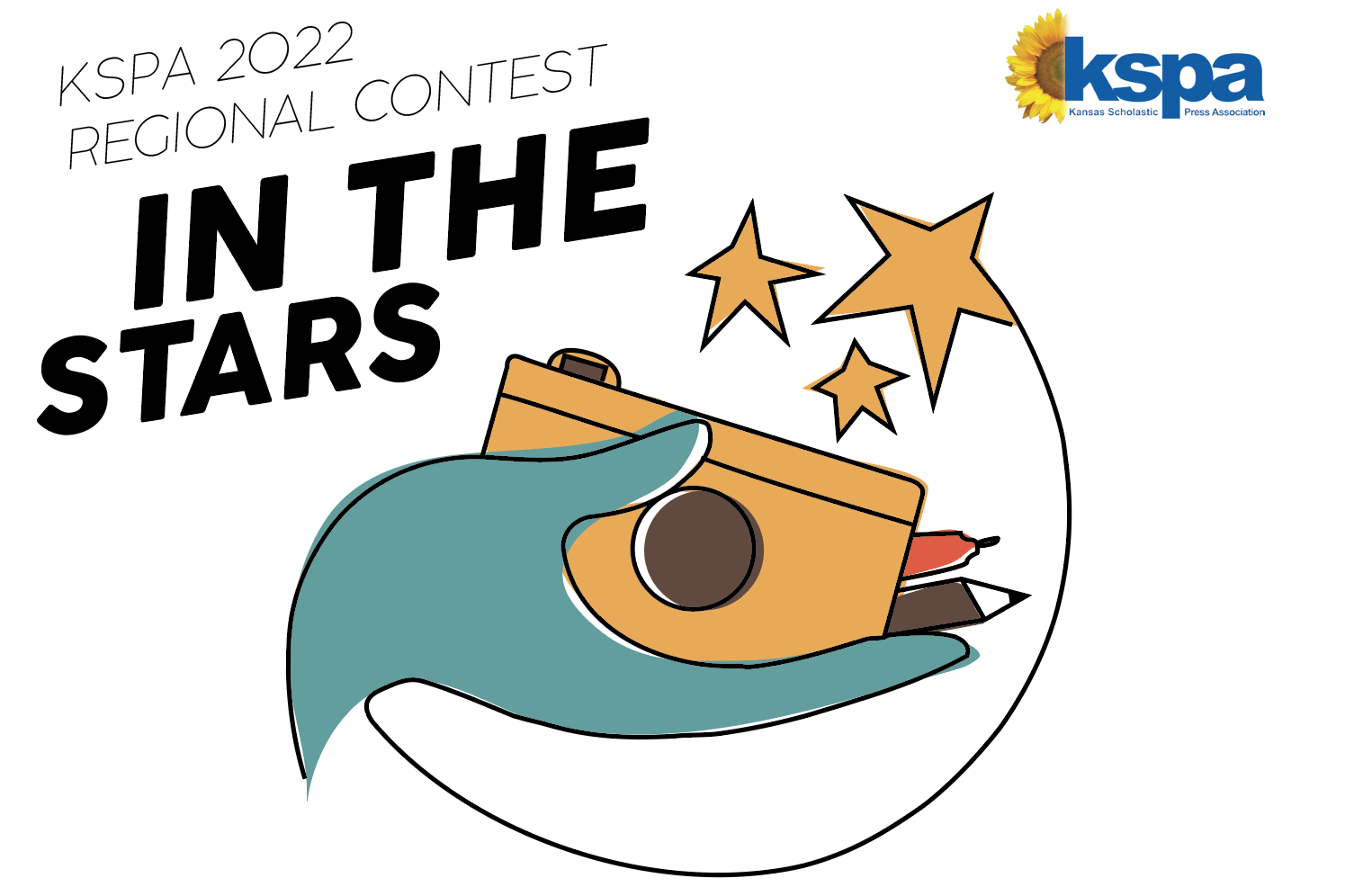 Visual contests will be – as in previous years – as online submission.
Prompts available Dec. 3.
Submission due Feb. 17 at 11 p.m.
Writing contests be administered – as in 2021 – as online submission.
Prompts available 6 a.m. on Feb. 6.
Submission due Feb. 8 at 11 p.m.
WHY make this change to the contests?
This online submission allows more students to attend a greater variety of in-person conference sessions because they won't need to complete their writing on the day of the event. Additionally, COVID uncertainty might prevent schools from fully participating in contests without online submission. Finally, inclement weather and distance to contests often disrupts in-person Regional contests. Fully online contests are a great choice again for 2022.
With all of that said, the KSPA board and staff hope that in-person writing contests can return in upcoming years.
---
THE CONFERENCES
These regional conferences will be modeled after our traditional fall conferences with break-out sessions & keynote sessions. On-site critiques would also be offered. We will offer conferences at any campuses that have sufficient participation from member schools.
Registration for the conferences will be due the same day as contest registration: Jan. 18.
WHY add the conferences?
During the past few academic years, many student journalism groups cancelled in-person student programming, and we believe that students now deserve the chance to gather. And KSPA wants to stay connected with you, our students and teachers!
---
PRICING
By registering your students for the contest, you are also securing that many conference registrations. Each contest participant can attend the conference without additional payment. Plus, additional student registrations can be purchased as well.
Upon arrival to the conference, each attendee will receive a lanyard and nametake showing registration. Schools can purchase additional lanyards and nametags in excess of the number of contest regisrations they purchased. Team contests (like Multimedia Storytelling and Video PSA) receive the maximum number of complimentary registrations (for instance, 4).
---
WHAT'S NEXT?
We hope that you reserve a school day in February to travel with your students to the Regional Conference of your choice. Organize your first KSPA field trip since 2020!
We will be in contact with many more updates through KSPA newsletters and by posting the prompts on the KSPA website. Much more to come!