Artificial Intelligence and KSPA Contests
As we continue to work towards creating the best environment for learning and growth for student journalists in Kansas, we're introducing new measures to safeguard the integrity of KSPA contests from artificial intelligence.
This policy will apply to the Regional and State writing contests. Other policies may be developed in the future.
Artificial intelligence performs very well when given a set of facts and quotes. Generative AI synthesizes those elements well and can write in a journalistic style. In that way, AI is perfectly suited to "cheat" on Regional or State Contests. The same kind of cheating is less simple (at least for the moment) with visual contests and with contests that require students to report in their communities (like Writer of the Year).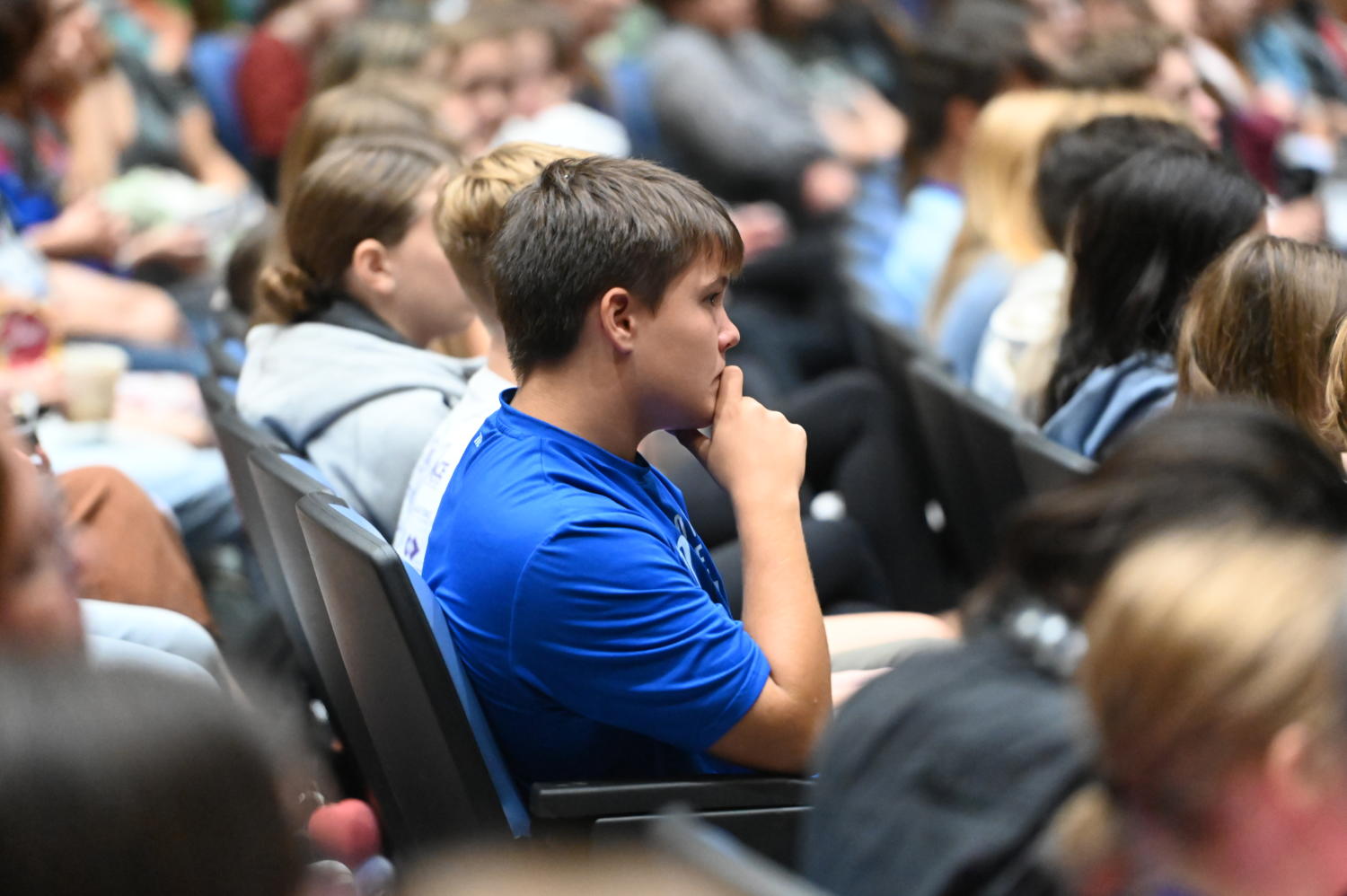 KSPA Policy on Artificial Intelligence in Regional & State Contests
The use of artificial intelligence is prohibited in all KSPA contests. KSPA's goals remain the same: encouraging learning, providing feedback and developing journalists through competitions. The use of artificial intelligence by competitors would damage these goals.
New guidelines to prevent the use of AI in KSPA contests
Student and adviser acknowledgment
During registration, advisers will check off an acknowledgment:
I affirm that, as the KSPA adviser for my students, I will arrange for the proctoring of the Writing Contests between (date/time) and (date/time). The proctoring arrangements will allow time for all writing contests to be completed under the supervision of a faculty/staff member from my school who will enforce KSPA rules about 1) individual work, 2) no use of artificial intelligence, and 3) only approved web pages: Google Classrooms (www.classroom.google.com) and The Associated Press Stylebook Online (www.apstylebook.com).
During the course of submitting their entry, all Regional/State writing contest students will confirm that their contest entry is entirely composed of their own original work and was not aided by the use of AI. You can see those acknowledgments on the sample prompt here: LINK
Proctoring
KSPA wants to ensure students submit their best, original work. For that reason, students must complete their Regional/State writing entries in a supervised setting. This supervision does not apply to visual contests.
For that reason, any school with State/Regional writing students must monitor the entirety of students' work on the writing project and ensure that the projects are done without the assistance from other people or the use of unapproved websites, including artificial intelligence.
KSPA's mission is to help student journalists grow by providing professional-level feedback to students. However, this mission is only possible if the work presented is done solely by the students. Thank you for your help in ensuring that KSPA can continue to provide the best service to student journalists by preventing the use of AI in KSPA contests.
This is similar to how KSPA contests were run prior to COVID-19, when all students completed their entries in a supervised room. The only change? That supervision will be provided by the school, rather than at a Regional contest location.