2022 PHOTO GALLERY
KSPA is coming to you in Lawrence, Hays and Wichita!
The Fall Conferences are a rich KSPA tradition, inspiring student journalists around the state for the beginning of their year on their publication staff or at the start of their journalism classes. The incredible school publications from east to west and from north to south gather at three universities to learn from professionals, university instructors and talented high school teachers. And they walk away with the enthusiasm to accomplish great things as reporters, photographers, designers, videographers and leaders.
The one-day conferences offer your staff these opportunities:
A welcome by executive director Eric Thomas along with sweepstakes awards from 2019 State contest
On-Site critiques for your publications: web, yearbook, broadcast, news magazine and newspaper
Three or four blocks of breakout sessions hosted by professors, professionals and expert advisers on dozens of topics: photography, yearbook, newspaper, online, broadcast, design and more
Chances to tour state-of-the-art college media facilities
A day of bonding with your fellow staff members and adviser
When & Where?
Monday, Sept. 26 at Fort Hays State University (Hays, Kansas)
Wednesday, Sept. 28 at the University of Kansas (Lawrence, Kansas)
Monday, Oct. 3 at Wichita State University (Wichita, Kansas)
EVENT SCHEDULES
Keynote speakers
Each of our fall conference locations provide a keynote speaker: an extraordinary person in journalism or media who can provide an inspirational message to all students and advisers. We are proud to introduce our keynote speakers for the 2022 Fall Conferences: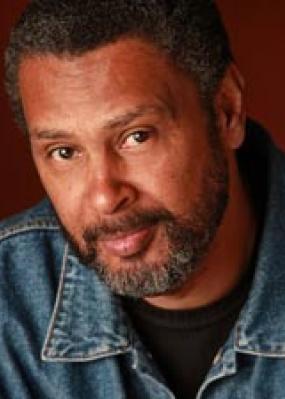 Kevin Willmott, who grew up in Junction City, Kansas, has worked with some of the biggest names in the movie industry along with earning an Oscar for his screenwriting. His work focuses on black issues in America and stories from Kansas. Willmott has worked on productions with Hollywood luminaries like Oliver Stone, Martin Sheen, Whoopi Goldberg and Spike Lee. For their screenwriting of 2018 film "BlacKkKlansman," Lee and Willmott shared an Academy Award for Best Adapted Screenplay. The two filmmakers also collaborated for the 2020 film "Da 5 Bloods."
Willmott has created films about Kansas as well. "Jayhawkers" told the story of the KU mens basketball team and Wilt Chamberlain. He also created a film, "What's the Matter with Kansas?", profiling William Allen White, the namesake of the School of Journalism and Mass Communications at KU. He is also the director of "No Place Like Home," a documentary about LGBTQ lives in Kansas.
Willmott's work has been shown in theaters around the world and at the Sundance Film Festival. He teaches film at the University of Kansas.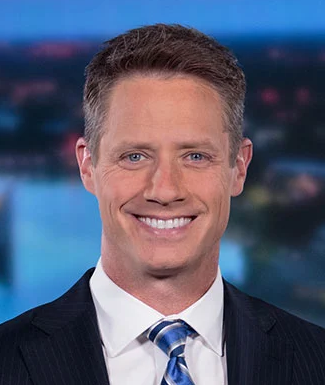 Jeff Herndon joined KSN in September 2017 as Assistant News Director and evening anchor after serving 4 years as the main news anchor for the FOX affiliate in Chicago, WFLD. While in Chicago, Jeff co-anchored FOX Chicago's political coverage of the 2014 Illinois Gubernatorial and 2015 Chicago Mayoral elections. He also co-anchored Fox Chicago's coverage of the 2016 Presidential election. Jeff also served as field anchor for Fox Chicago's coverage of the Chicago Cubs 2016 World Series Championship run.
Prior to Fox Chicago, Jeff served as main anchor for KAKE in Wichita, KS, and was lead co-anchor for KAKE's live, continuous coverage of the BTK Serial Killer's arrest, arraignment, and sentencing. Jeff is one of only two television journalists to interview BTK, Dennis Rader while incarcerated at the Sedgwick County Jail.
Jeff has been honored numerous times by the Kansas Association of Broadcasters for news reporting, and is a 4-time Heartland Chapter Emmy Winner. Jeff grew up in Haysville, Kansas and is thrilled to be back in his home state. In his spare time, Jeff enjoys an active lifestyle with his wife Stephanie and their kids Tyler, Tannah, and Laken.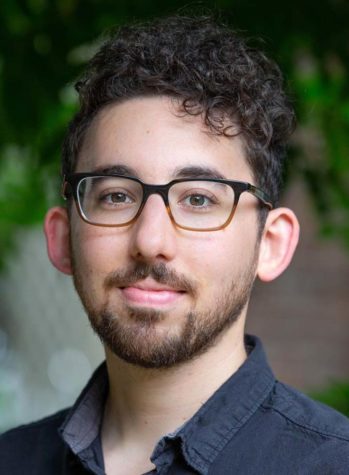 David Condos is High Plains Public Radio's western Kansas correspondent. Based in Hays, he reports on issues that shape rural communities across the Great Plains — from water and climate change to agriculture and immigration. His coverage of western Kansas has earned him several prestigious awards, including a National Edward R. Murrow award, two national Public Media Journalists Association awards and three regional Edward R. Murrow awards.
His work reaches audiences across Kansas through the Kansas News Service, a statewide collaboration of public radio stations. The stories he's reported from western Kansas have also aired nationally on NPR's Morning Edition, All Things Considered and Here & Now and have been published in newspapers nationwide.
After growing up in Nebraska, Colorado and Illinois, Condos graduated from Belmont University in Nashville, Tennessee.
You can find him on Twitter @davidcondos.
KSPA executive director Eric Thomas recommends listening to and reading these stories by Condos:
On-site critiques
click on arrow for more info
On-site critiques have been one of the most popular features of the fall conferences in previous years. Sitting down with an expert publication adviser to review your work can lead to new insights and clearer goals for the upcoming year. We will have tables ready for your staff to meet and review your yearbook, newspaper, news magazine, website or broadcast program. Come armed with questions to make the most of your 20-minute session. All of this for only $15! Sign up when you register for the conference.
Schedule
click on arrow for more info
Want to know where to be and when to be there? This schedule will help answer many of your questions about logistics.
Basic schedule for all locations
8-8:45 a.m. Registration and pick up of school materials
8:45-9 a.m. Welcome from host school & opening comments
9-9:40 a.m. Keynote Speaker
9:40-9:50 a.m. Sweepstakes awards from 2022 State Contest
Break-out Sessions
9:55-10:40 a.m. Break-out session #1
10:50-11:35 a.m. Break-out session #2
11:45-12:30 p.m. Break-out session #3
12:40-1:25 p.m. Break-out session #4 (not offered at the Hays Conference to allow travel time home)
Costs & deadlines
click on arrow for more info
NOTE: You must be a KSPA member to attend the Fall Conferences.
5 DAYS BEFORE EACH CONFERENCE: Deadline for Fall Conference registration
$15

for each member adviser or student
$15 for each publication critique
NOTE: for any registration less than 10 days before the date of the conference, KSPA cannot guarantee on-site critiques because those take a time of time arrange. Thanks for your understanding.
Can you present or provide critiques?
click on arrow for more info
We need you and your talents to make these conferences as excellent as possible! Whether you are a new adviser or a veteran, a professional or an academic, the students of Kansas want to hear from you.
The window to volunteer to speak and critique has passed. Thanks!
One of our most popular programs at the conference — year after year — is giving students the opportunity to sit down with an adviser for a 20-minute critique. So, we also need volunteers to critique yearbooks, newspapers, news magazines, websites and broadcasts.
KSPA is also recruiting speakers for our three fall conference hosts. We would love to have your suggestions of teachers, professors, media professionals and journalists. Perhaps you even know a student or group of students — from high school or college — who have an interesting message for a presentation. We are excited to hear your ideas. Or, you can simply fill out the form at the link below.
ADVISERS: you get your registration fee waived by presenting a session. Or you can have it waived by critiquing two publications!
Please chip in by volunteering to present a 50-minute session at the fall conference. Or, perhaps you could provide a 20-minute critique of a student publication from one of our member schools.
Help from volunteers like you make the KSPA fall conferences possible. Thanks so much!