Congratulations to the following KSPA-member staffs who earned All-Kansas status for their news publications, news websites or video news programs.
For news publications, our judges critiqued a total of 31 books and awarded 13 All-Kansas awards. In news websites, seven entries were chosen from 15 submissions. Judges were supplied critique booklets and a copy (or link to) of the entry in March. The completed electronic critique booklets will be emailed back to each adviser.
Each All-Kansas school earns an All-Kansas plaque. Winners will be announced and presented with the plaque at the KSPA State Contest opening ceremony May 5, 2018 at the Kansas Union at the University of Kansas.
Please contact KSPA by email with any questions or corrections.
All-Kansas News Publications
4A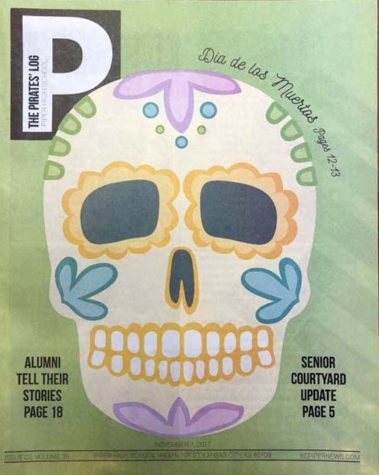 Piper High School
The Pirates' Log
Editor Cindy Horchem
Adviser Isaia Wilcoxen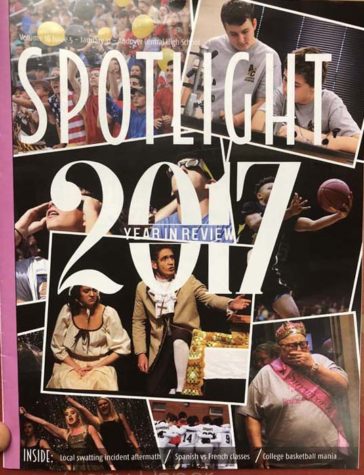 Andover Central High School
The Spotlight
Editors Madeline Spurlock, Claire Monroe, Sydney Sagehorn, Austin Zellers, and Colton Trowbridge
Adviser Julie Calabro

Paola High School
The Reporter
Editors Mariah Sullivan, Matt Troutman, and Hannah Menefee
Adviser BriAnne Chayer
 
Hays High School
The Guidon
Editors Lacey Gregory and Amiyah Gonzalez
Adviser Bill Gasper
 –
–
–
–
–
–
–
–
 5A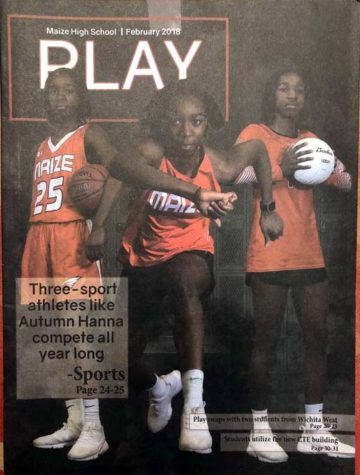 Maize High School
Play
Editor Savannah Hughes
Adviser Dan Loving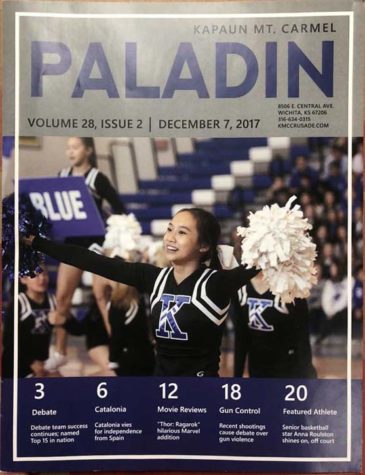 Kapaun Mt. Carmel Catholic High School
Paladin
Editors Kinta Kail and Thomas Searl
Adviser Elaine Robinson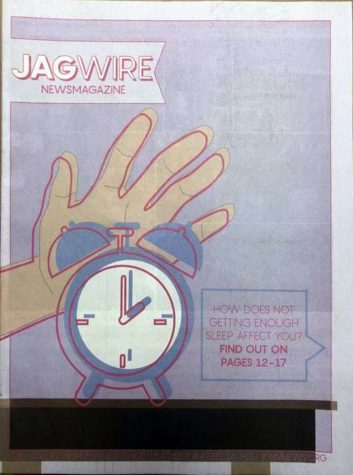 Mill Valley High School
JagWire
Editors Victoria Wright, Nora Lucas, and Ali Booth
Adviser Kathy Habiger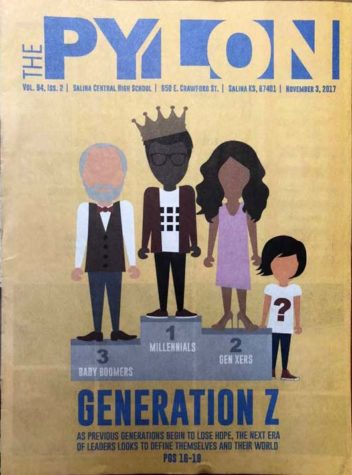 Salina Central High School
The Pylon
Editors Morgan Dolton, Annie Hayes, and Chloe Guillot
Adviser J.D. Garber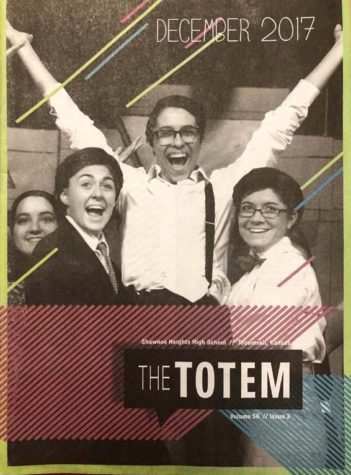 Shawnee Heights High School
The Totem
Editors Brooklyn Armbruster, Rachel Etzel, Valeri Dodds, Elizebeth Hennessey, and Emily Senell
Adviser Jeni Daley
6A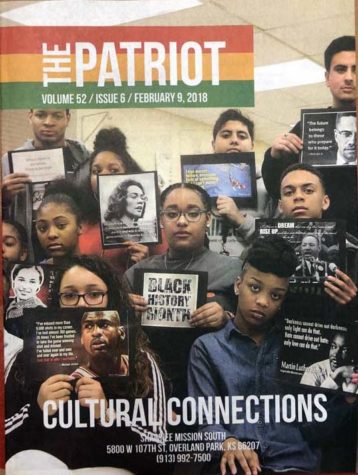 Shawnee Mission South High School
The Patriot
Editors Sophia Belche, Avery Woods, Savannah Morgan, and Cassandra Awad
Adviser Julie Fales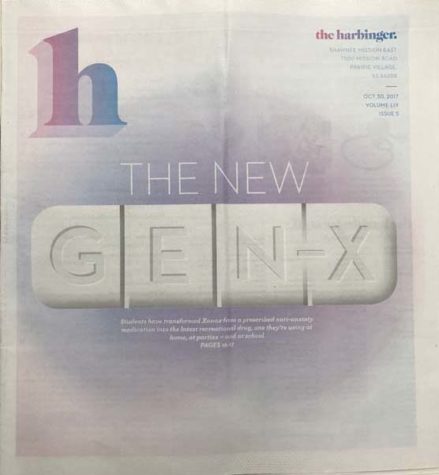 Shawnee Mission East High School
The Harbinger
Editors Robbie Veglahn and Grace Chisolm
Adviser Dow Tate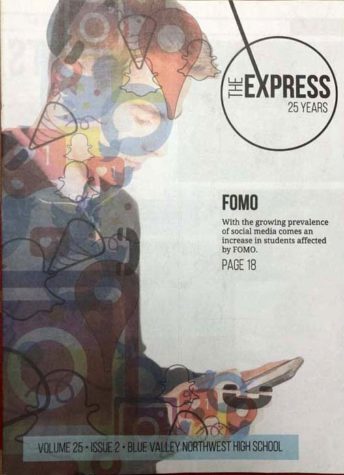 Blue Valley Northwest High School
The Express
Editors Lauren Fischer and Gabe Swartz
Adviser Jim McCrossen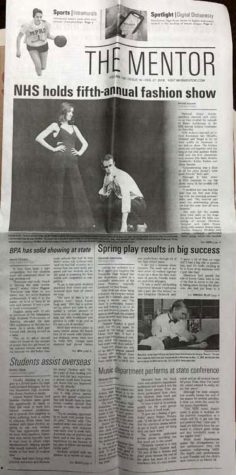 Manhattan High School
The Mentor
Editors Jacob Clanton, Elizabeth Alexander, Aaron Hemby, Kaitlin Clark, and Meredith Comas
Adviser Christy Nyp
---
All-Kansas Online News
4A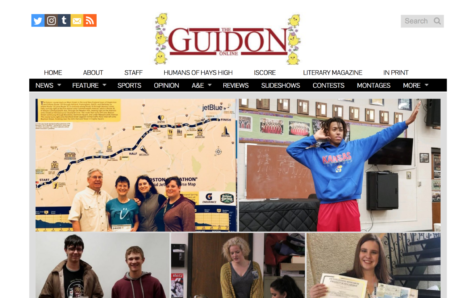 Hays High School
The Guidon Online
Editor Isabelle Braun
Adviser Bill Gasper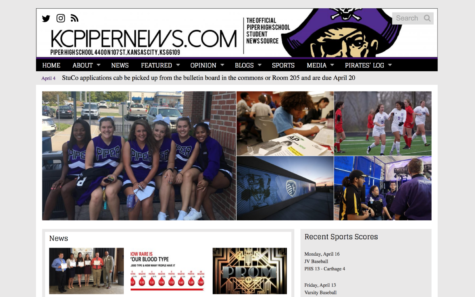 Piper High School
kcpipernews.com
Editors Lauren Textor and Hannah Haworth
Adviser Cindy Horchem
5A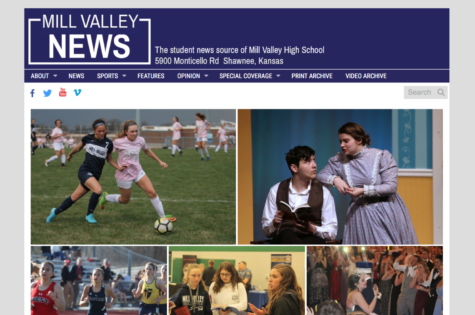 Mill Valley High School
Mill Valley News Online
Editors Ally Nguyen, Tricia Drumm, and Morgan Gurwell
Adviser Kathy Habiger
6A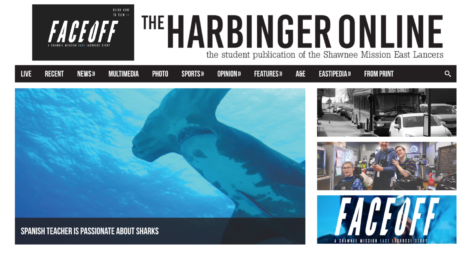 Shawnee Mission East High School
The Harbinger Online
Editors Kaleigh Koc, Reser Hall, Annabelle Cook and Will Tulp
Adviser Dow Tate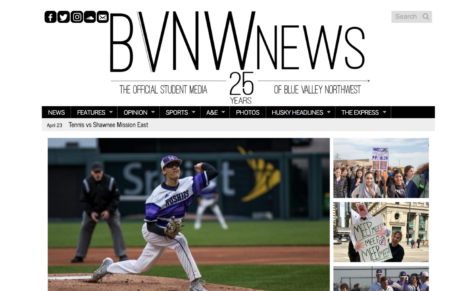 Blue Valley Northwest High School
BVNWnews
Editors Gabe Swartz, Ben Brown, and Ryan Jones
Adviser Jim McCrossen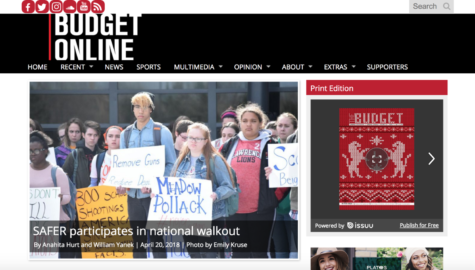 Lawrence High School
Budget Online
Editors William Yanek and Anahita Hurt
Adviser Barbara Tholen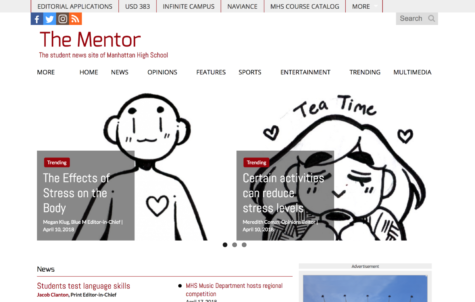 Manhattan High School
The Mentor
Editors John Ostermann, Jacob Clanton, Elizabeth Alexander, Makenna Wollenberg, and Aaron Hemby
Adviser Kristy Nyp