Congratulations to the following KSPA-member staffs for earning All-Kansas status for their news publications, news websites and video news publications.
This year, our judges critiqued a total of 29 news publications, 12 news websites and four video news publications. 19 of those publications were awarded with All-Kansas distinction. Completed electronic critique booklets will be emailed to all advisers next week.
Each All-Kansas school earns an All-Kansas Plaque. Plaques will be mailed to advisers next week, as this year's on-site State Contest has been moved online in response to the news coronavirus. Winners will be announced Saturday on KSPA's Twitter. 
We thank all staffs for participating in our contest, despite uncertain circumstances. It is very hopeful to see so many brilliant staffs continuing their coverage from a distance.
Please contact KSPA by email with any questions or corrections.
2020 All-Kansas News Publications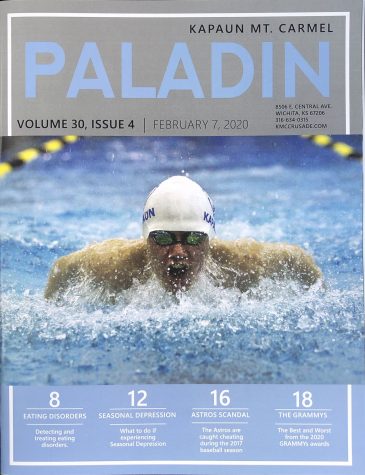 Kapaun Mt. Carmel Catholic High School
Classification: 5A 
"Paladin"
Editors: Lovette Mba, Natalie Knapp, Olivia Kilby, Jackson Bezdek
Adviser: Jesse Bernal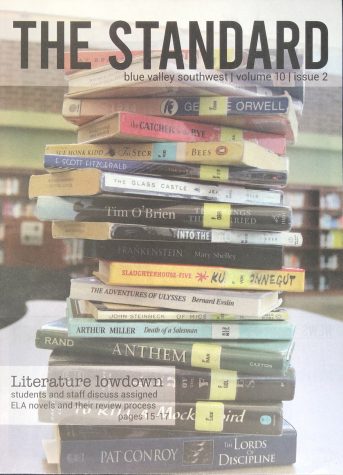 Blue Valley Southwest High School
Classification: 5A 
"The Standard"
Editors: Isha Patel
Adviser: Rachel Chushuk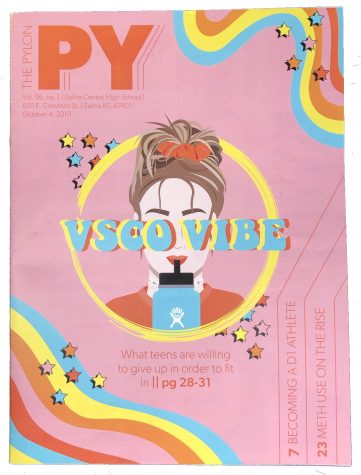 Salina Central High School
Classification: 5A 
"The Pylon"
Editors: Madeline Paradis, Concha Campa
Adviser: Jeremiah Daniel Garber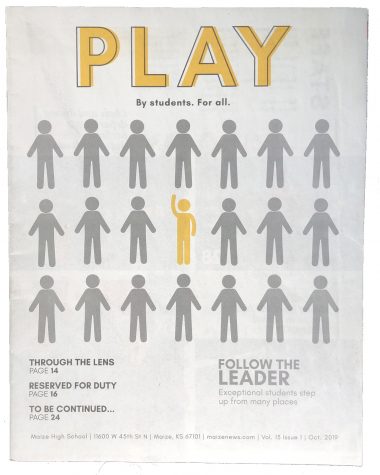 Maize High School
Classification: 5A 
"Play"
Editors: Casey Loving, Abby McCoy
Adviser: Dan Loving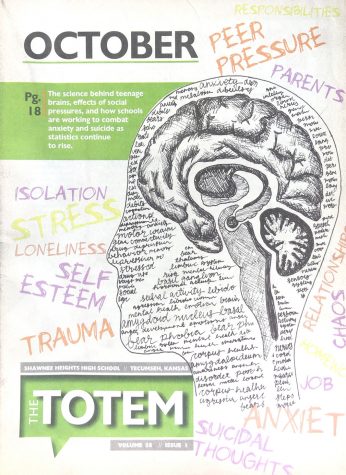 Shawnee Heights High School
Classification: 5A 
"The Totem
Editors: Olivia Talbert, Isaiah Wilson, Colton Thompson, Rebecca Donaldson, Josh Ybara, Tia Munoz
Adviser: Jeni Daley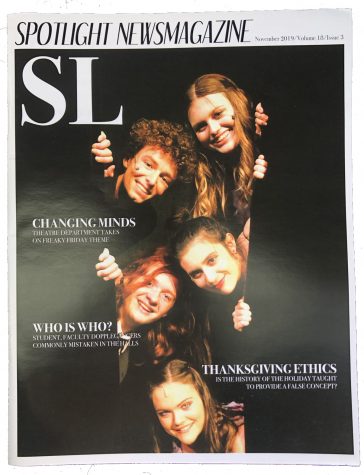 Andover Central High School
Classification: 5A 
"The Spotlight"
Editors: Ashley Zellers, Ryan Austin, Kyle Kohman
Adviser: Julie Calabro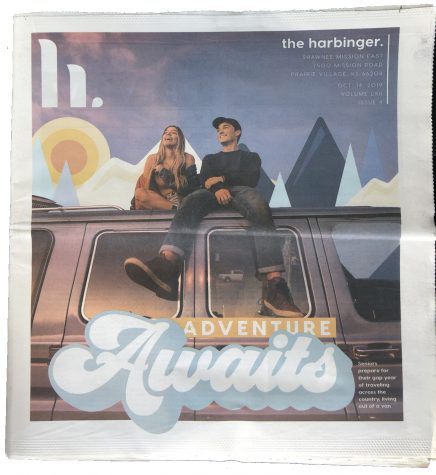 Shawnee Mission East High School
Classification: 6A 
"The Harbinger"
Editors: Carolyn Popper, Caroline Chisholm, Lila Tulp
Adviser: Dow Tate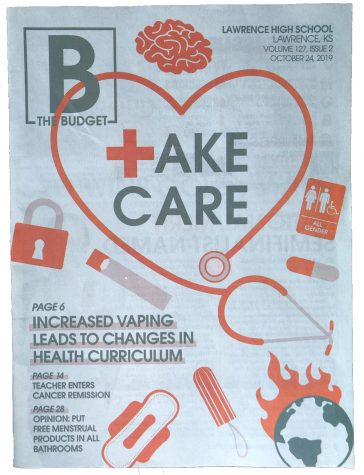 Lawrence High School
Classification: 6A 
"The Budget"
Editors: Sami Turner, Katherine Williams, Riley Unekis, Zora Lotton-Barker, Henry DeWitt, Meriel Salisbury
Adviser: Barbara Tholen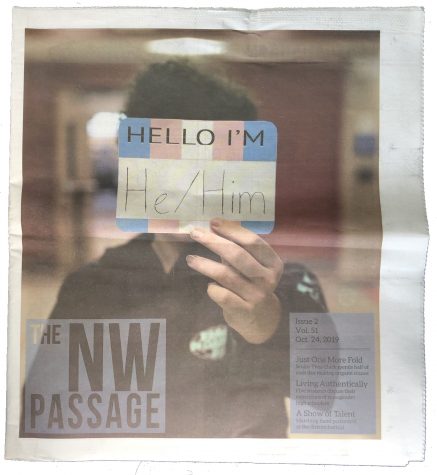 Shawnee Mission Northwest High School
Classification: 6A 
"The Northwest Passage"
Editors: Rylee Garrett Annalissa Houser, Ella Kuffour
Adviser: Susan Massy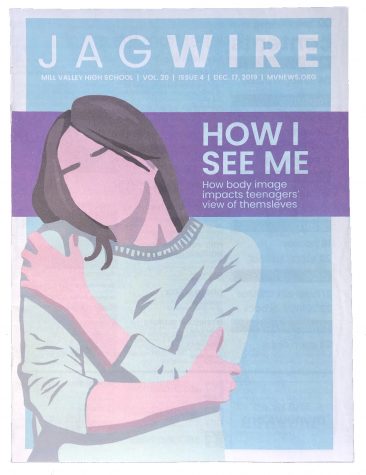 Mill Valley High School
Classification: 6A 
"JagWire"
Editors: Hannah Chern, Tatum Elliott
Adviser: Kathy Habiger
All-Kansas Video News Publications
The Maize Career Academy, Class 5A
The OneMa1ze Show
Led by: Aleq Pham, Sydney Holmes, Nate Moore
Adviser: Spencer O'Daniel

Blue Valley Southwest High School, Class 5A
Wolfbyte TV
Led by: Laura Forrest, Grace Roberts, Riley Underwood
Adviser: Steven Cortez


Mill Valley High School, Class 5A
MVTV
Led by: Rylee McElroy, Annie Bogart, Emily Feuerborn, Abby Miller
Adviser: Dorothy Swafford
2020 All-Kansas News Websites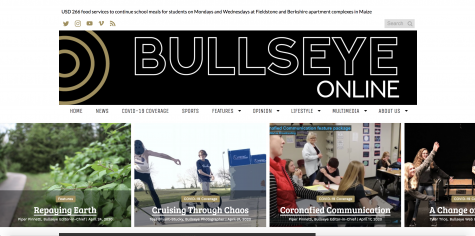 Maize South High School
Classification: 5A
Editors: Brianna Jones-Rupp, Tyler Trice, Piper Pinnetti, Ben Anderson
Adviser: Spencer O'Daniel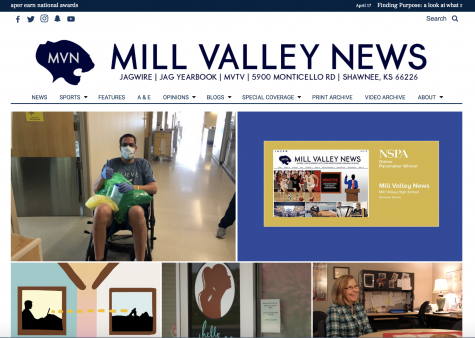 Mill Valley High School
Classification: 6A 
Editors: Anna Owsley, Ben Wieland
Adviser: Kathy Habiger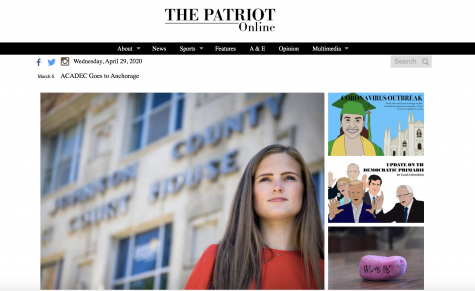 Shawnee Mission South High School
Classification: 6A 
Editors: Gini Horton, Alma Harrison, Nichole Thomas
Adviser: Tucker Love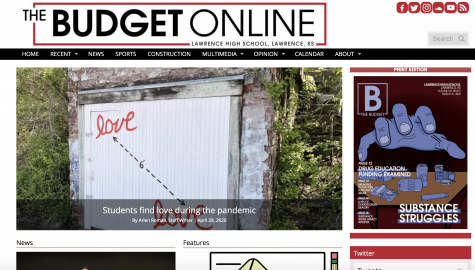 Lawrence High School
Classification: 6A 
Editors: Daniel Davidson, Nadia Sanburn
Adviser: Barbara Tholen