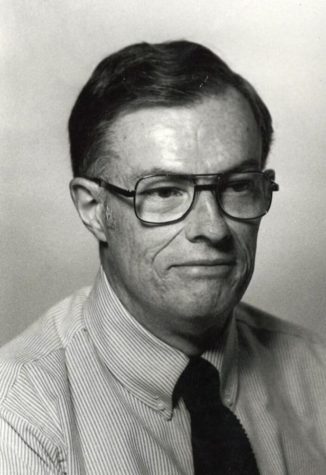 On Saturday, Dana Leibengood, the first director and one of the founding members of KSPA passed away at the age of 89.
Along with Jackie Engel, Dana Leibengood began the Kansas Scholastic Press Association and remains one of only five directors in the history of the association.
In 1995, Leibengood was part of the first group to be inducted into the KSPA Hall of Fame.
He received his Bachelor's and Master's in Journalism from the University of Kansas.
He retired from KU in 1989 after 29 years of service as the Director of Student Services and Associate Dean of the Journalism School.
Here are some of the remembrances that we received this week:
"Dana was the Kansas Scholastic Press Association for his many years as executive director. He guided member advisers and supporters into building one of the nation's best scholastic journalism organizations — all with a goal of helping student journalists across the state. He was deliberate in his planning, and that ensured KSPA's stability over many years, with support from KU's William Allen White School of Journalism and Mass Communications."
From another remembrance:
"As the Kansas Scholastic Press Association was growing in its vision, I remember Dana Leibengood sitting next to Jackie Engel as she directed meetings. He had insightful, positive, and encouraging comments that helped the association discuss what was beneficial to teachers and students. Dana looked at each board member as he or she was speaking, making those members feel valued and important. Dana was truly instrumental in the development of KSPA."
On May 7, our association will meet for our State Celebration. We will observe a moment of silence to honor the work of one of KSPA's founding members.
Thanks to his family and friends for sharing Leibengood's talents with KSPA.
If you would like more details on the memorial arrangements, please visit this page.