Congratulations to the following KSPA-member yearbook staffs who earned All-Kansas yearbook status in the 2022 All-Kansas critiques.
As of Nov. 30, our judges have critiqued at total of 47 books and awarded 24 All-Kansas awards. Judges were supplied a critique booklet and a copy of the yearbook in October. The completed electronic critique booklets are in the process of being emailed back to each adviser. Each judge critiqued yearbooks from a single enrollment classification.
Each All-Kansas school earns an All-Kansas plaque that will be presented in the spring at the State Celebration.
Please contact KSPA by email with any questions or corrections.
2A

Chase County Jr/Sr High School
"Bring It"
The Chase
Editors: Lexi Monihen
Adviser: Linda Drake
—– —– —– —– —– —– —–
3A

Phillipsburg High School
"Moments"
The Panther
Editors: Abby Babcock, Emma Hunnacutt, Madysen Boydston and Caitlyn Cheney
Adviser: Robin Sides
—– —– —– —– —– —– —–
4A

Augusta High School
"Extra in the ordinary"
Wings
Editors: Haley Smith
Adviser: Julie Barker

Bishop Miege High School
"that's how we define it."
The Hart
Editors: Raegan O'Connor, Sophia Anderson, Eleanor Werner, Emma Goulding and Emily Lynn
Adviser: Sarah McCambridge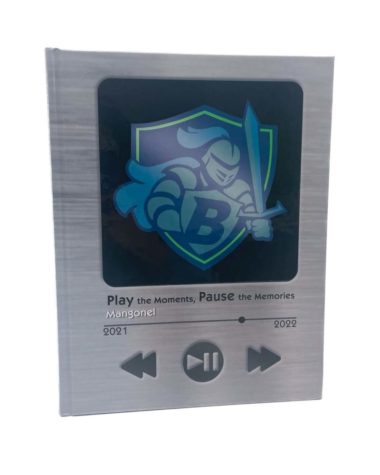 Buhler High School
"Play the Moments, Pause the Memories"
The Mangonel
Editors: Dylan Reed, Madison Mitchell, Carver Terrell, Breanna Bingle, Paige Simmons
Adviser: Samantha Neill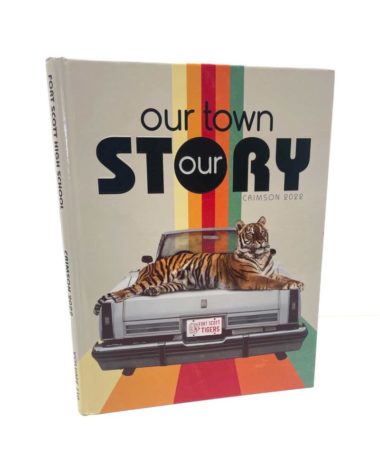 Fort Scott High School
"Our town our story"
The Crimson
Editors: Kerrigan Davis
Adviser: Michelle Laubenstein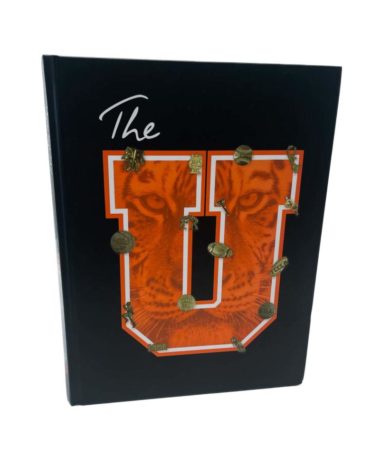 Ulysses High School
"The U"
The Tiger
Editors: Alison Baker, Rocio Baeza, Aubrey Whittington, Addie Manzano and Kerlyn Enamorado
Adviser: Rachel Harmon
—– —– —– —– —– —– —–
5A

Blue Valley Southwest High School
"NOW more than ever"
The Vision
Editors: Marissa Cart and Kelsey Schnettgoecke
Adviser: Rachel Chushuk

Maize High School
"What's next"
The Regal Red
Editors: Laney Turner, Shelby Willems and Courtney Trent
Adviser: Dan Loving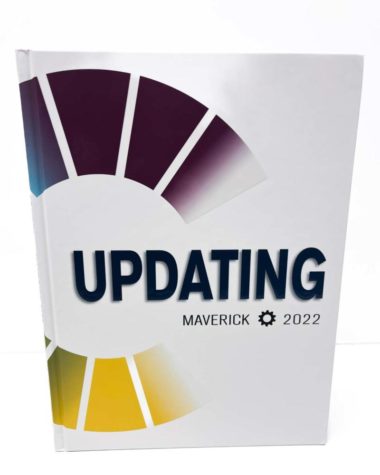 Maize South High School
"Updating"
The Maverick
Editors: Julia Higares, Addi Rickard, Carly Craft, Alexa Harris and Ella Harris
Adviser: Madison Loomis

Mill Valley High School
"What a feeling"
The JAG
Editors: Elise Canning, Abby Steiger, Damara Stevens and Allison Seck
Adviser: Kathy Habiger

Shawnee Heights High School
"Can't Stop Won't Stop"
The Thunderbird
Editors: Ella Copeland and Ellie Hall
Adviser: Sarah Weekley
—– —– —– —– —– —– —–
6A

Blue Valley North High School
"Our Way"
Northern Light
Editors: Reece Bachta, Adelaide Edwards, Olivia Fields and Isabella Nolles
Adviser: Diana Manglos

Blue Valley Northwest High School
"How 'bout now"
Horizon
Editors: Olivia Mahlios and Maggie Bunch
Adviser: Jim McCrossen and Kim White

Gardner Edgerton High School
"Feeling 22"
The Trailblazer
Editors: Kaylah Newman, Shelby Harding, Emery Watson, Alivia Drake and Shelby Davis
Adviser: Jeni Daley

Lawrence High School
"Reboot"
Red and Black
Editors: Kenna McNally and Kate O'Keefe
Adviser: Barbara Tholen

Olathe West High School
"Try and stop us now"
The Parliament
Editors: Audrey Snider
Adviser: Julia Walker

Shawnee Mission East High School
"Can You Feel It?"
The Hauberk
Editors: Bridget Epstein, Alex Manning and Hannah Taylor
Adviser: C. Dow Tate

Shawnee Mission North High School
"So much has changed"
The Brickhouse
Editors: Carlos Mata
Adviser: Becky Tate

Shawnee Mission Northwest High School
"No More Waiting"
The Lair
Editors: Katie Burke, Maddy Graff, Katie Bustmante, Danie Eaves, Erin Dory and Josie Torres
Adviser: Susan Massy

Shawnee Mission South High School
"Of Course"
The Heritage
Editor: Samantha Santibanez, Coco Ridge and Gretchen Schmierer Knust
Adviser: Tucker Love

Shawnee Mission West High School
"The Shape of Us"
Saga
Editors: Elizabeth Habiger, Kylie McKallagat and Abby Smith
Adviser: Amy Morgan

Topeka High School
"Let me hear you say…"
The Sunflower
Editors: Kaylyn Sharp and Trista Davis
Adviser: Heather Hooper
—– —– —– —– —– —– —–
Middle School

Maize Middle School
"u decide"
The Crimson Wings
Editors: Lilie Mendoza and Mya Price
Adviser: Amanda Hawkins