Voting for the KSPA board for 2021-2023 concluded in April via an electronic ballot with Becky Tate of Shawnee Mission North High School being selected president-elect while Kathy Habiger of Mill Valley High School retains her seat on the board as secretary.
In the voting for area representatives, there were four new teachers elected:
Area 2: Kristy DeKat of Seaman High School
Area 3: Spencer O'Daniel of Maize South High School
Area 4: Barb Tholen of Lawrence High School
Area 5: Heather Springer of Olathe South High School
There were no elections held for the Area 1 representative seat because no advisers self-nominated. However, KSPA hopes to appoint a representative. If you are an member in Area 1 who is interested in serving on the KSPA board, please contact KSPA.
Please see the results of the voting below. Note: the Area 2 voting totals reflect the run-off election between DeKat and Brendan Praeger of Wabaunsee after a tie in the initial round of voting that also included Heather Hooper of Topeka High School.
For a full list of the KSPA board, please visit this page.
AREA 2 REPRESENTATIVE VOTING RESULTS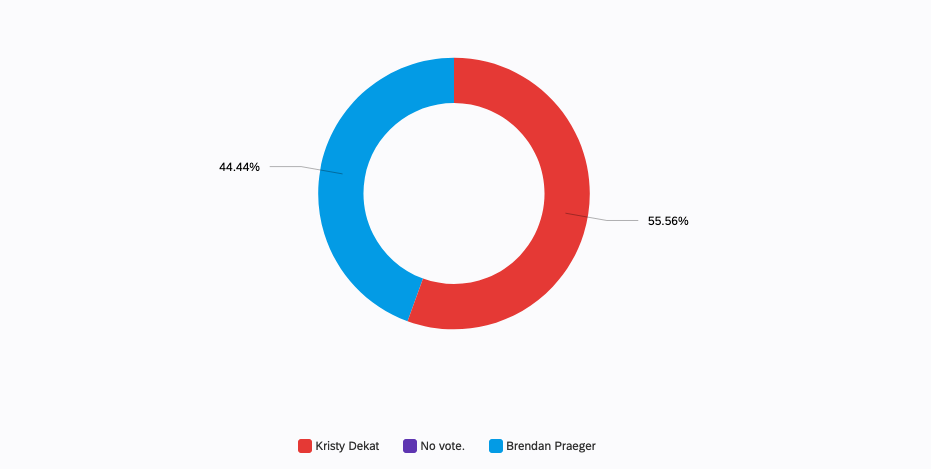 AREA 3 REPRESENTATIVE VOTING RESULTS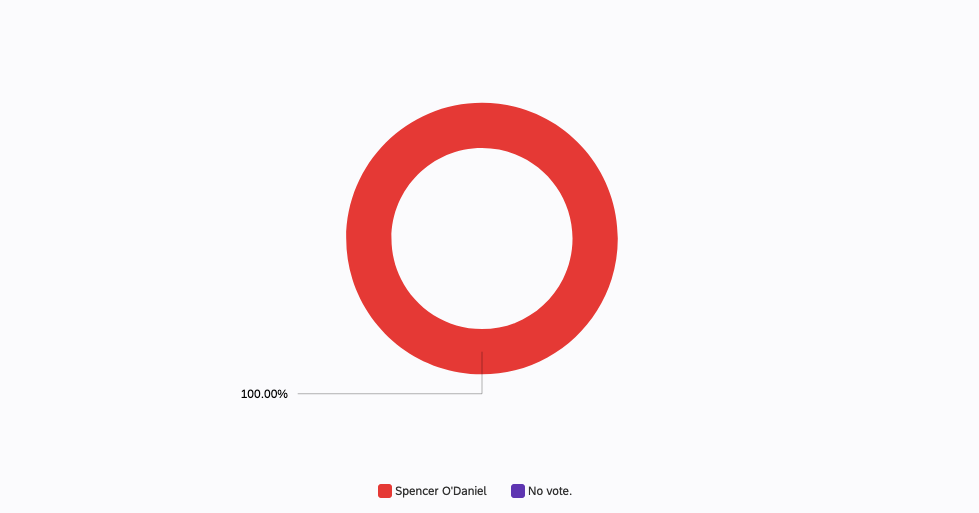 AREA 4 REPRESENTATIVE VOTING RESULTS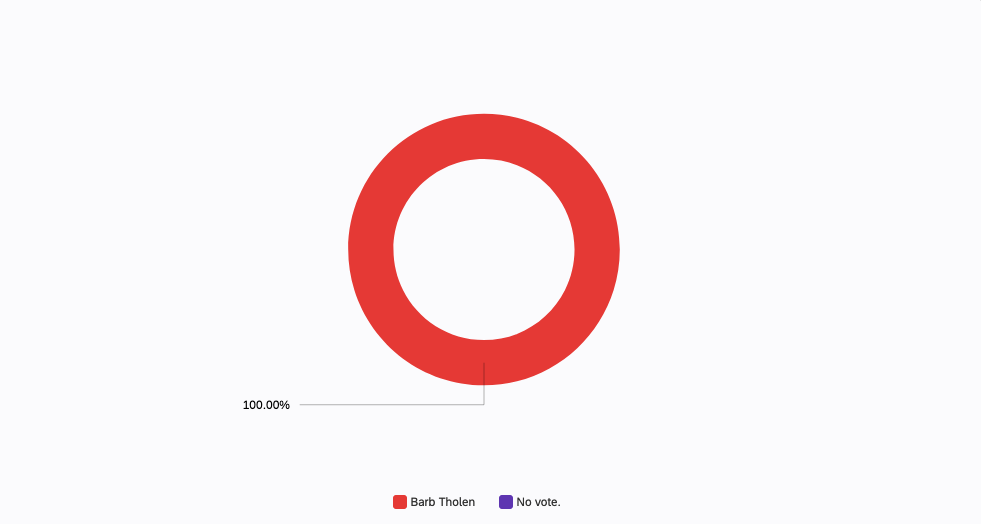 AREA 5 REPRESENTATIVE VOTING RESULTS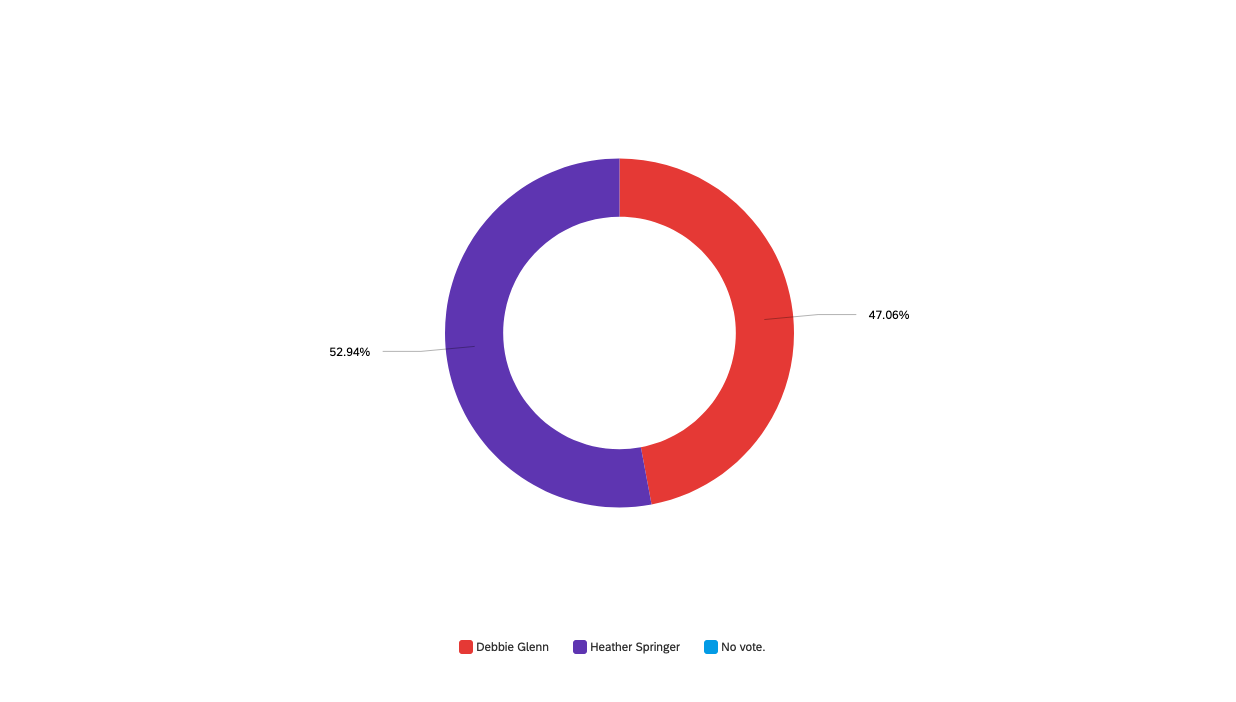 SECRETARY VOTING RESULTS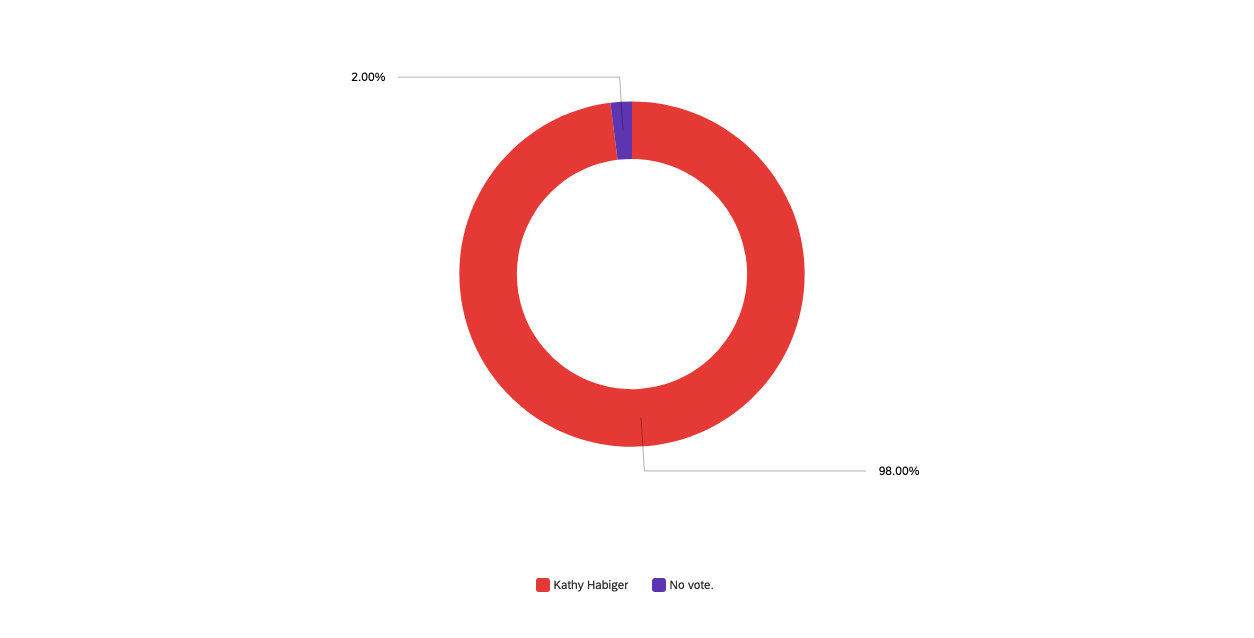 PRESIDENT-ELECT VOTING RESULTS