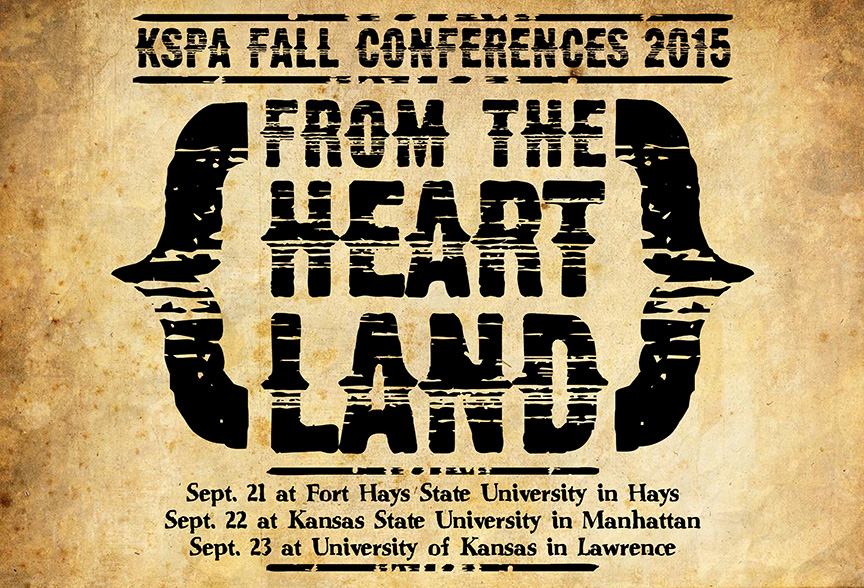 Welcome to the Kansas Scholastic Press Association's fall conference 2015. Our one-day conferences offer your staff these opportunities:
A welcome by executive director Eric Thomas along with sweepstakes awards from 2015 State contests, plus other awards
In Manhattan and Lawrence, a keynote speech from Mark Goodman, the former director of the Student Press Law Center and Knight Chair at Kent State University
Critiques for your publications: web, yearbook and newspaper
Breakout sessions from professors, professionals and expert advisers on dozens of topics: photography, yearbook, newspaper, online, broadcast, design and more
Chances to tour state-of-the-art college media facilities
A day of bonding with your fellow staff members and adviser
Keynote Speaker Mark Goodman: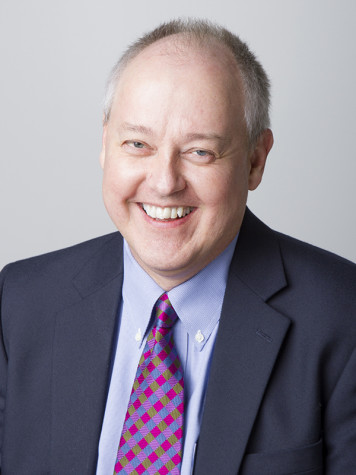 Mark Goodman joined Kent State's School of Journalism and Mass Communication in January 2008 as the first Knight Chair in Scholastic Journalism.  Before that he served over 22 years as executive director of the Student Press Law Center, a national organization that serves as a legal advocate for and educator of student journalists. Goodman has a degree in journalism from the University of Missouri–Columbia and a law degree from Duke University. He has taught at a number of institutions including the Poynter Institute, the American University in Washington, D.C., Bowling Green State University and Virginia Commonwealth University.
Goodman has received over two dozen national awards for his work in support of student journalism including First Amendment awards from the Reporters Committee for Freedom of the Press and the Society of Professional Journalists, the Intellectual Freedom Award from the National Council of Teachers of English, the Gerald M. Sass Award for Distinguished Service to Journalism and Mass Communication from the Association of Schools of Journalism and Mass Communication as well as other awards from the Columbia University Scholastic Press Association the Journalism Education Association, the National Scholastic Press Association and College Media Association.
KSPA Fall Conferences for 2015:
Monday, Sept. 21, Fort Hays State University, Hays
Tuesday, Sept. 22, Kansas State University, Manhattan
Wednesday, Sept. 23, University of Kansas, Lawrence
Fall Conference basic schedule for all locations
8-8:45 a.m. Registration
8:45-9 a.m. Welcome from host school, Opening comments
9-9:40 a.m. Keynote Speaker
9:40-9:50 a.m. Sweepstakes Awards from 2015 State Contest
Sessions
9:55-10:40 a.m.
10:50-11:35 a.m.
11:45-12:30 p.m.
12:40-1:25 p.m. (not offered at the Hays Conference to allow travel time home)
Registration
Register soon for the KSPA 2015 Fall Conference. The deadline for registration is Thursday, Sept. 17, 2015. 
Registration costs: $15 for each member adviser or student // $18 for each non-member adviser or student
Can you present or critique?
KSPA is recruiting volunteers for our three fall conferences in September. We would love to have your suggestions of teachers, professors, media professionals and journalists. Perhaps you even know a student or group of students — from high school or college — who have an interesting message for a presentation. We are excited to hear your ideas. Or, you can simply fill out the form at the link below.
Please click on this form to volunteer to present a 45-minute session at the fall conference. Or, perhaps you could provide a 20-minute critique of a student publication from one of our member schools.
Help from volunteers like you make the KSPA fall conference possible. Thanks so much!