The 2013 KSPA election will take place the week of April 8 concluding on Sunday, April 14, at midnight.
On April 8, KSPA will send an email to members that includes a link on where to access the proper ballot and instructions on how to submit an electronic ballot.
The 2013 election features the selection of a President-Elect and Secretary for the Executive Board. The President-Elect serves two years in that position, most prominently running the KSPA Contest Committee; two years as President, running all Board business; and two years as Past-President, coordinating elections and other inititatives. The Secretary serves two years. All members vote for President-Elect and Secretary.
Candidates for President-Elect are Jessica Bowman from Canton-Galva High School and Kathy Habiger from Mill Valley High School. The sole candidate for Secretary is Amy Morgan from Shawnee Mission West.
The election also includes the selection of one representative each from Area 1, Area 2, Area 3 and Area 5. Each of those is a two-year term. There are two spots open in Area 4: a two-year term to replace Vicki Constable of Phillipsburg and a one-year term to replace Jane Wagner of Russell, who is retiring from teaching after this year. All members may vote for their Area Representatives and the At-Large Representatives.
Here is the full slate of candidates with their biographies and photos (as well as position statements for the executive board positions):
President-Elect
Jessica Bowman, Canton-Galva
Jessica Bowman has taught journalism for 10 years at Canton-Galva High School, including 10 years of yearbook, seven years of news publication and five years of both multimedia and digital photography. Her staffs have earned eight All-Kansas distinctions, a Grand Champion and three Reserve Grand Champion ribbons at the State Fair's Scholastic Press Corps and the 2012 2A KSPA State Sweepstakes. Bowman has served as the Area 3 representative on KSPA's Executive Board, and is currently secretary.
Position Statement
As a journalism teacher in a small school, I feel I understand the challenges and demands of many of my colleagues across the state. Funding, scheduling conflicts, defending my program's needs, having few students to begin with, then having to share those students with every other activity under the sun: these are just some of the obstacles I have personally worked around in my 10 years building our school's journalism program from the ground up. As KSPA president-elect, I would use my first-hand experiences and resources to help others facing these types of obstacles and to speak out on the unique concerns of smaller programs.
In addition, having served as an Area 3 representative and as current secretary on KSPA's Executive Board has made me well aware of the challenges facing KSPA's leadership. Fall conferences, winter weather policy, middle school programs, state funding, constitution alignment and even event planning to mark KSPA's 25th anniversary are among the many items that we, as an organization, need to tackle. I realize the importance of the choices that lie ahead and want to work to represent our members' interests in discussion, decision making and implementation.
I truly feel our state is lucky to have the Kansas Scholastic Press Association. KSPA is a modern advocate for the student press that also provides a strong historical precedent. I believe our leaders need to keep a balance between KSPA's great traditions and the ever-changing needs of today's student journalists. It would be my honor to fill this need and represent KSPA as president-elect.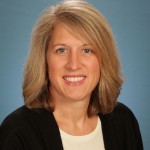 Kathy Habiger, Mill Valley
Kathy Hill Habiger advises the JAG yearbook, JagWire newspaper and Mill Valley News Online at Mill Valley High School in the De Soto school district. She also teaches Photo Imaging and 21st Century Journalism. In her 17 years as a journalism teacher, she has been on the KSPA executive board for 12 years, has been president and board member of Journalism Educators of Metropolitan Kansas City for 12 years and was the co-chairperson of the JEA/NSPA National Convention in Kansas City in November 2010. She was the 2010 Jackie Engel Award winner
Position Statement
As a veteran board member, I have seen KSPA grow and change over the years in a positive direction. I have always tried to gather input, suggestions for improvement and constructive criticism from members in my area and bring them to the board at each meeting. That will continue if I am elected KSPA president.
I would like to see KSPA develop a system for sending carry-in entries digitally for the regional and state contests.  This would save our programs money by eliminating postage and printing costs. I have been an active member of the Contest Committee for eight years, and will continue to push for keeping our contests relevant and reflective of the changing skills required of 21st Century journalists.
As president, I would also work on increasing membership and adviser involvement in all parts of the state. KSPA must reach out to new and established members and share with them the positive things we are doing to help advisers and their students. We must seek their input on how KSPA can best help them be successful in the classroom.
Currently I am serving at CTE Committee chair for KSPA and have been keeping a close eye on how CTE and our pathway have been evolving over the past few years. I have attended several workshops and programs in the last two years that dealt directly with our pathway. I would like KSPA to continue its vocal presence in the decisions the state is making about our pathways and about the amount of funding allocated to those programs.
Finally, KSPA must continue to be an advocate for students and advisers when it comes to challenges to their First Amendment rights. The Kansas Student Publications Act is essential to our students' learning and development as journalists, and KSPA should be a loud proponent of that legislation.
Secretary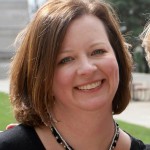 Amy Morgan, Shawnee Mission West
Amy Morgan teaches and advises publications at Shawnee Mission West. Morgan was local co-chair of the 2010 JEA/NSPA Kansas City convention. She serves on the Kansas Scholastic Press Association's executive board and has been on the board of the Journalism Educators of Metropolitan Kansas City. She has been a Kansas Journalism Institute faculty member for 17 years.
Position Statement
I am proud that KSPA continues to be a vibrant and important organization. KSPA needs to remain a strong voice for the First Amendment and the Kansas Student Publications Act and educate teachers, students and administrators about the rights and responsibilities of student media. I would like to continue to modernize communication and activities, and reach out to non-members to encourage participation in KSPA. The on-site regional and state contests should remain a priority for the board, as we work to make them relevant and meaningful for students.

Area 1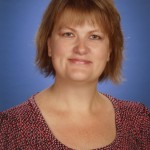 Laurie L. Folsom, Free State
Laurie L. Folsom advises the Free Press newspaper, FS Free Press Online website and Talon yearbook at Lawrence Free State HS. She has worked with KSPA's ad hoc committee to keep journalism a CTE funded pathway. She has taught journalism in Leavenworth and Lawrence for 16 years.
While she intended to teach biology after graduating Emporia State (maybe advise yearbook as an extracurricular), life had other plans. She fell back into high school journalism, but stayed because helping students become leaders is one of the most rewarding "jobs" she can imagine.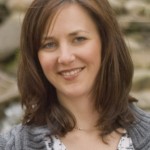 Brandi Stout, Washington
Brandi Stout teaches journalism at Washington High School. She has advised the yearbook for five years and the news website for four years. Last year, she won the Sunflower Award for new advisers.
Stout participated in KSPA conferences and competitions in high school and continued to volunteer as a proctor while enrolled at the J-School. She believes that students who participate in KSPA benefit greatly. Stout has a B.S. in journalism and an MSW from KU and a Masters in curriculum and instruction from PSU. She is also a Certified Journalism Educator.
Area 2
Kristin Baker, Andover
Kristin Baker is in her eighth year advising yearbook, newspaper and online media at Andover High School. She has a BA in mass communication/journalism and is working toward a master's degree in communication with an emphasis in print journalism, and she is a Certified Journalism Educator.
Kristin believes journalism teachers need to support one another, so she co-founded the Wichita Area Journalism Educators organization with two of her journalism teacher colleagues. She wants to increase communication and collaboration between state high school journalism teachers about issues ranging from course funding to KSPA contests.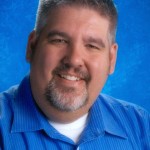 Dan Loving, Maize
Dan Loving is a second-year journalism teacher at Maize High. Loving is a former professional journalist with more than 20 years of experience. Most recently he was business editor of The Wichita Eagle, where he worked for 15 years. At The Eagle, his business section was recognized as one of the top in the nation by the Society of American Business Editors and Writers.
Prior to Wichita, Loving worked at newspapers in Pennsylvania, New Jersey and Missouri. At Maize, he advises Play newsmagazine and teaches photojournalism. Play earned NSPA All-America status and was named an All-Kansas news publication in 2011-2012. Loving also is an assistant debate and golf coach. Loving is a graduate of Missouri State University and is taking graduate classes through Fort Hays State.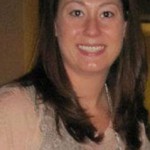 Emily Smith, Pittsburg
Emily Smith has been the journalism adviser at Pittsburg High School for the last three years, where she advises the newspaper and yearbook. Smith has a BSEd in journalism education and English from Kansas State University, and a Master's in curriculum and instruction from Pittsburg State University.
Smith would like to see KSPA work collaboratively with KSDE regarding CTE requirements pertaining to journalism and for KSPA to become a recognized CTSO.
Area 3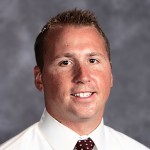 J.D. Garber, Salina Central
J.D. Garber is currently the adviser at Salina Central.  As an adviser J.D. has helped his students earn recognition for their abilities through KSPA monthly, regional and state competitions.  His students have restarted the student newspaper and developed an online news publication.
One of J.D.'s most proud advising accomplishments was assisting his students in erasing a large yearbook debt.  As your area 3 representative J.D. would work hard to improve KSPA conferences, competitions and continue to focus on funding for journalism education.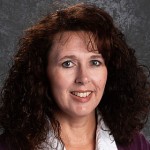 Kristy Nyp, Manhattan
Kristy Nyp is the journalism teacher at Manhattan High School where she advises The Mentor (weekly newspaper) and Blue M (spring delivery yearbook) as well as teaching introductory journalism classes for the AV Communications CTE pathway. This is her second year at MHS. She taught journalism and business at Stockton High School for four years and advised the Tiger yearbook additionally two years as an extracurricular project. She served on the KSPA Board as the Area 4 rep in 2009-2011.
Before getting into teaching, Nyp applied her bachelor's in communication from Fort Hays State University to newspaper reporting, computer design, and then public relations and communications for 17 years, and she hopes to complete her MLS in educational leadership next year. Kristy was an ASNE fellow at Kent State University in2011.
Area 4 (Two-year term)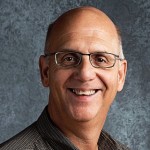 Bill Gasper, Hays
Bill Gasper entered teaching in 2004 as a part-time substitute to produce a yearbook after Hays High School reconsidered its decision to abandon the journalism program. The following year he was hired full-time and currently teaches courses in photography, journalism, newspaper and yearbook.
Prior to teaching, Gasper owned and operated community newspapers in Ellis (1983-2004) and Hoxie (1995-2004). He served as an absentee owner from 1989-1995 when he worked in the public relations department of a large natural gas company. A 1982 graduate of Fort Hays State University, Gasper said he has been blessed with outstanding students who have won numerous individual and team awards, including a newspaper Pacemaker in 2009 and newspaper Pacemaker finalist in 2011.
Area 4 (One-year term)

There are no announced candidates to fill the term being vacated by Jane Wagner's retirement. Write-ins are encouraged.
Area 5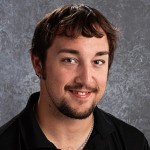 Todd Vogts, Sterling
Todd Vogts is a graduate of Wichita State's Elliott School of Communication and recently earned his master's degree in education from Fort Hays State. Before teaching, he ran a weekly newspaper in Moundridge and was a columnist for The McPherson Sentinel. He's finishing his third year teaching as the new journalism and English teacher at Sterling High School.
In the past Vogts was also the forensics coach and public relations director/webmaster at Western Plains High School. He started the newspaper at WPHS. The first year, his students took second at the Kansas State Fair Scholastic Press Corps competition, took the All-Kansas honors for 1A newspapers, and won 1A sweeps at state. If elected, he would add his passion and background in journalism and technology to produce students who are aware of the world around them.