Congratulations to the following KSPA member staffs who earned All-Kansas status for their news publications, news websites or video news programs.
For news publications, our judges critiqued a total of 36 publications and awarded 15 All-Kansas awards. In news websites, 6 entries were chosen from 14 submissions. Judges were supplied critique booklets and a copy of (or link to) the entry in March. The completed electronic critique booklets will be emailed back to each adviser.
Each All-Kansas school earns an All-Kansas plaque. Winners will be announced and presented with the plaque at the KSPA State Contest opening ceremony May 4, 2019 at the Kansas Union at the University of Kansas.
Please contact KSPA by email with any questions or corrections.
All-Kansas News Publications
4A All-Kansas News Publication

Piper High School
The Pirates' Log
Editors Scout Molder and Lauren Textor
Adviser Amanda Goering
 5A All-Kansas News Publications

Andover Central High School
The Spotlight
Editors Kinsley Ochsner and Alexandra Schumann
Adviser Julia Calabro

Hays High School
The Guidon
Editors Isabelle Braun and Allison Hillebrand
Adviser Bill Gasper

Kapaun Mt. Carmel Catholic High School
Paladin
Editors Hannah Harpel, Thomas Searl and John Biehler
Adviser Elaine Robinson

Maize High School
Play
Editors Casey Loving and Abby McCoy
Adviser Dan Loving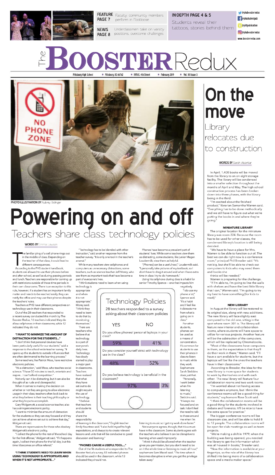 Pittsburg High School
The Booster Redux
Editor Nicole Konopelko
Adviser Emily Smith

Salina Central High School
The Pylon
Editor Madeline Paradis
Adviser J.D. Garber
6A All-Kansas News Publications

Blue Valley North High School
The North Star
Editors Taylor Mills, Sooim Kang and Shantha Burt
Adviser Diana Klote

Blue Valley Northwest High School
The Express
Editors Anna Cowden and Anna Levine
Adviser Jim McCrossen

Lawrence High School
The Budget
Editors Macy Landes, Conner Schmaus, Gary Schmidt, Anna Parnell, Emily Kruse and Sami Turner
Adviser Barbara Tholen

Manhattan High School
The Mentor
Editors Kaitlin Clark, Hailey Eilert, Sophia Comas, Brianna Carmack and Hannah Heger
Adviser Kristy Nyp

Shawnee Mission East High School
The Harbinger
Editors Emily Fey and Lizzie Kahle
Adviser Dow Tate

Shawnee Mission North High School
The Mission
Editors Grace Altenhofen and Cale Chapman
Adviser Becky Tate

Shawnee Mission Northwest High School
Northwest Passage
Editors Jake Ditto and Annalissa Houser
Adviser Susan Massy

Shawnee Mission South High School
The Patriot
Editors Avery Woods and Miah Clark
Adviser Tucker Love
---
All-Kansas Online News
4A All-Kansas Online News

Piper High School
KC Piper News
Editors Kaleb Brown and Taylor McEachron
Adviser Amanda Goering
5A All-Kansas Online News

Maize High School
Maize News
Editors Casey Loving and Abby McCoy
Adviser Dan Loving
6A All-Kansas Online News

Blue Valley Northwest High School
BVNW News
Editors Jaelen Matthews and Ethan Knauth
Adviser Jim McCrossen

Junction City High School
Blue Jay Online
Editors Lexe West, Morgan Deering, Taryn Tanguay and Noah Johnson
Adviser John Walter

Mill Valley High School
Mill Valley News
Editors Marah Shulda, Katya Gillig and Elizabeth Joseph
Adviser Kathy Habiger

Shawnee Mission East High School
The Harbinger
Editors Will Tulp, Annabelle Cook, Jackie Cameron and Ben Henschel
Adviser Dow Tate
---
All-Kansas Video News Show
5A All-Kansas Video News Show

Blue Valley Southwest High School
Wolf Byte
Editors Matt McCabe and Lauren Golec
Adviser Steve Cortez