In 1992, our state passed the Kansas Student Publications Act, empowering young journalists to report without fear of censorship. Since then, students have been telling their stories that take courage, expose truth and rely on freedom.   
Now, 25 years later, those stories matter more than ever. We gather to mark the anniversary and map out the next chapter of Kansas student journalism: telling your story.
Join schools from all over the state in September for a fall conference unlike any other. This two-day event will inspire you with stories of student journalists bravely reporting. And you will learn from the professionals with their years of experience. Plus, prepare your staff to meet their goals for their publication as they start their new school year.
When? Monday, Sept. 25 & Tuesday, Sept. 26
Where? At the Capital Plaza Hotel and Expocentre in Topeka
Registration? A $30 fee for the two-day event provides sessions from our keynote speakers: National Geographic's Jim Richardson on Monday night and Frank LoMonte from the SPLC on Tuesday morning. Plus, learn from expert journalists, explore a trade show, sign up for a critique and so much more!
Hotel rooms? The room rate is $94 before tax. Many rooms with two double beds can accommodate four students.
How can I sign up? Click here to get started!
We can't imagine a more important moment to celebrate the freedom of speech for students in Kansas. Join us for the journalism event of a lifetime.

keynote & featured speakers
click on arrow for more info
MONDAY KEYNOTE:

Jim Richardson, photographer, National Geographic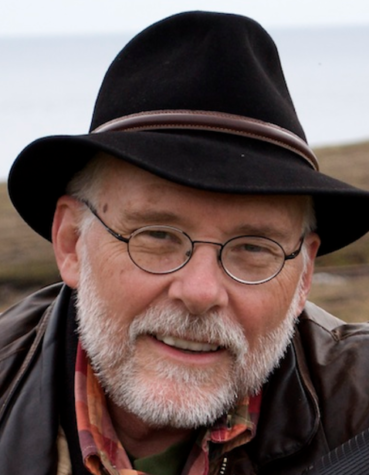 Whether covering conservation issues around the world or photographing iconic Kansas small towns, Jim Richardson has established himself as a master of magazine photojournalism for decades. His work has been featured in dozens of issues of National Geographic magazine and its sister publications. This work in the Sunflower state has also spanned many topics and decades. His book "High School USA" is a classic of immersive documentary photography, while his collection from Cuba, Kansas froze small-town life with compassion and variety. When not globetrotting, Richardson lives in Lindsborg, Kansas, where his work is showcased at Small World Gallery.
TUESDAY KEYNOTE:

Frank LoMonte, formerly of the Student Press Law Center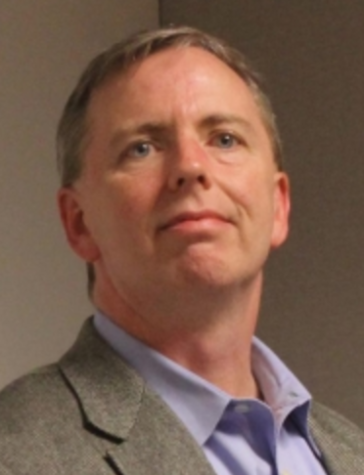 So many of our KSPA members have leaned on Frank LoMonte's expertise as the executive director of the Student Press Law Center. He has swooped in to protect students from threats of censorship and shielded advisers from retribution by administrators. And the SPLC's ongoing New Voices campaign has expanded free expression protections to students in a total of 12 states. LoMonte begins a new job this fall at the University of Florida's Brechner Center for the Freedom of Information.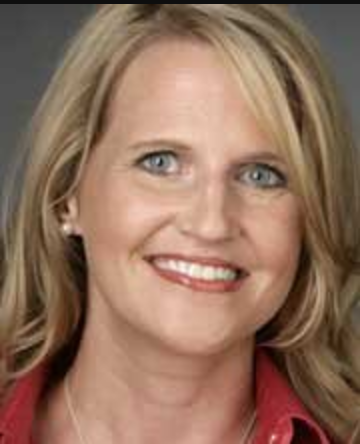 Colleen McCain Nelson, vice president/editorial page, Kansas City Star
A Pulitzer Prize winning editorial writer, McCain Nelson grew up attending KSPA events in high school before moving onto the University of Kansas, Dallas Morning News and the Wall Street Journal. She currently leads the editorial board at the Kansas City Star.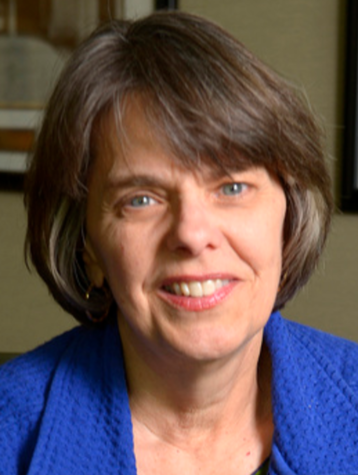 Mary Beth Tinker, famed student from Tinker v. Des Moines Independent School District
In one of the great moments of legal victory for student free speech, Mary Beth Tinker — along with her brother and friend — challenged their school's authority to punish them for wearing a black armband to school. Tinker's actions inspired the Supreme Court to say that students and teachers do not "shed their constitutional rights to freedom of speech or expression at the schoolhouse gate."
Ann M. Brill, dean, William Allen White School of Journalism & Mass Communications
Brill leads the school of journalism and mass communication at the University of Kansas where she has been on the faculty since 2000. Brill, a member of the KU Women's Hall of Fame, is a constant advocate for scholastic journalism, KSPA and the Jayhawk Media Workshop.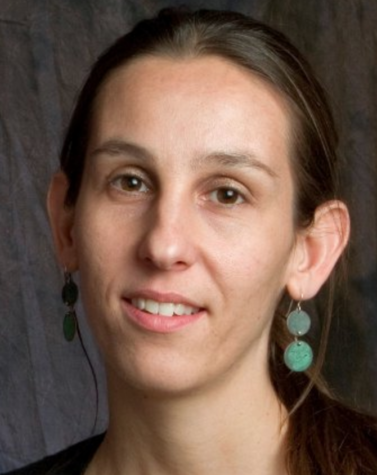 Celia Llopis-Jepsen, state reporter, Kansas News Service & KCUR
Previously a statehouse reporter for the Topeka Capital-Journal, Llopis-Jepsen focuses much of her coverage on data and data visualization.  Llopis-Jepsen has also reported extensively on education, including many topics of interest to high school journalists.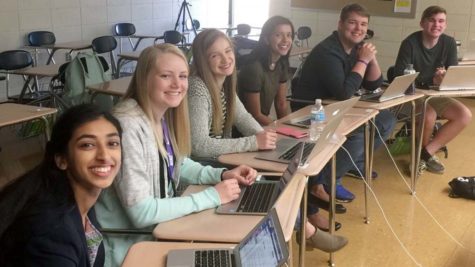 Adviser Emily Smith & The Pittsburg 6, the student journalists of the Booster Redux, Pittsburg, Kansas
Courtesy of Emily Smith/Pittsburg High School
Their story made international headlines. Now, hear from the student journalists themselves the rollercoaster story of the reporting and writing that eventually toppled the newly hired principal of Pittsburg High School.
Student press advocates who helped pass the legislation
We are honored to welcome the framers of the legislation: John Hudnall, former KSPA executive director; Ron Johnson, now at Indiana University; plus more honorees to be named soon.
All-Star Advisers
Come hear from the best advisers in the nation: Kansas advisers! These award-winning advisers will present their best, most cutting-edge lessons during break-out sessions over the two days of the conference.
University faculty
We anticipate having faculty from many of our great schools within the state including The University of Kansas, Kansas State University, Pittsburg State University and Wichita State University. Learn from experts at the next level as they talk about their areas of expertise.
the opening celebration
click on arrow for more info
KSPA will host a celebration of the law's anniversary on Monday, Sept. 25 at the Topeka Expocentre starting at 10 a.m. We will honor the men and women who helped pass the legislation that protects Kansas student journalists, while also considering the stories that have recently been told in school publication by courageous storytellers. Finally, we will explore how to help free speech advocates in other states who are currently pushing for such free speech protections through their statehouses.
other special events
click on arrow for more info
Bigger than any previous student journalism event in Kansas, this event will combine celebration and conference like never before. Consider all of these opportunities for students and advisers . . .
> Media tours of local broadcasters and newspapers
> Visits to the Kansas Statehouse
> An adviser luncheon, included in registration
> A trade show where you can connect with universities, yearbook publishers and businesses connected to journalism
>  On-site critiques where you can get expert feedback on your publications, website or broadcast
> Dozens of break-out sessions to keep you current on everything going on in the media world
commemorative t-shirts
click on arrow for more info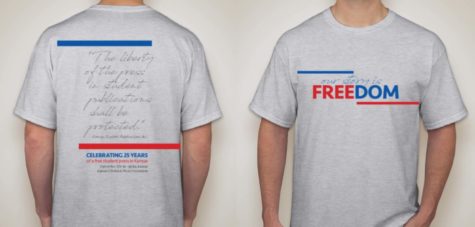 Show off your Sunflower state pride by purchasing a t-shirt from Booster. Each shirt is $15 and will be shipped directly to your school in time to wear to the celebration in September. Click here to order! (The first round of orders will close Aug. 23, but we will open a second round of orders once that closes.)

break-out sessions
click on arrow for more info
With offerings much larger than fall conferences in the past, this event will have something for every student or adviser. We've assembled sequences of presentations so that students can concentrate on one area of media. These sequences include . . .
> Reporting
> New Media
> Sports Media
> Design
> Broadcasting
Brace yourself for and exciting collection of presentations and speakers, coming soon.
Our full conference program is available here. If you print it and fold it up, you will have a preview of the program. Each attendee will receive a copy at the registration desk at the conference. Enjoy!
on-site critiques
click on arrow for more info
On-site critiques have been one of the most popular features of the fall conferences in previous years. Sitting down with an expert publication adviser to review your work can lead to new insights and clearer goals for the upcoming year. We will have tables ready for your staff to meet and review your yearbook, newspaper, magazine, website or broadcast program. Come armed with questions to make the most of your 30-minute session. All of this for only $10! Sign up when you register for the conference. Or, if you forgot, you can sign up "a la carte" anytime before Sept. 8.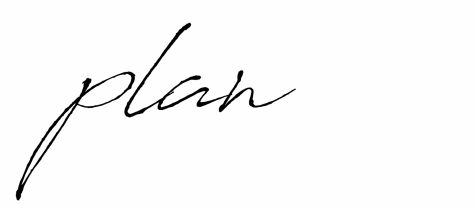 schedule
click on arrow for more info
costs & deadlines
click on arrow for more info
FOR KSPA MEMBER ADVISERS & THEIR STUDENTS
Regular: $30 per adviser or student for the two-day registration through Sept. 8, 2017
Late: $40 per adviser or student from Sept. 9 through Sept. 14
No member registrations will be allowed after Sept. 14
FOR KSPA NON-MEMBER ADVISERS & THEIR STUDENTS
Non-member regular: $30 per adviser or student for the two-day registration through Sept. 8, 2017
Non-member late: $40 per adviser or student from Sept. 9 through Sept. 14
No non-member registrations will be allowed after Sept. 14. Non-members are not eligible for the hotel room discount provided as part of the KSPA room block.
WHAT'S INCLUDED?
Adviser lunch: Each adviser registered for the conference will be included in a free lunch on Monday, Sept. 25 after the opening ceremony. ($25 value)
Opening session celebration: be a part of this landmark event to kick off the conference on Monday
Trade Show: visit with universities, yearbook companies, publishers and other vendors
Breakout sessions: learn from great teachers and seasoned professional journalists by visiting sessions Monday and Tuesday
Keynote speakers: hear inspirational messages about the power of journalism and storytelling from National Geographic's Jim Richardson and other featured speakers
OTHER COSTS
Hotel Costs: If booked as part of the KSPA reserved block, a room with two double beds at the Capital Plaza will be $94 before tax. If four students shared the room, the cost would be $23.50 before taxes per person.
On-site Critiques: $10 per publication
Meet-up session: $5 per student
WHAT'S NOT INCLUDED?
Student lunch Monday: Students should plan to purchase meals including lunch on Monday. The Expocentre concession booth will provide lunch options. And we hope to arrange food trucks to park outside the convention space as well.
Dinner Monday: All conference attendees will need to arrange dinner Monday, most likely at a restaurant off the hotel property using school transportation.
Breakfast Tuesday: Breakfast is not included in the room rate at the Capital Plaza.
Transportation: Advisers should arrange transportation to and from the conference, plus any meals or excursions taken during the conference.
hotel information
click on arrow for more info
Room reservations in the KSPA reserved block can only be made after registering for the conference through KSPA. This process is meant to ensure that schools only reserve rooms that they are committed to using. 
STEP #1: Register for KSPA fall conference through the KSPA website here
STEP #2: For every two fall conference registrations through the KSPA website, one room at the Capital Plaza Hotel can be booked (plus one room chaperone room for every four student rooms)
STEP #3: The Capital Plaza Hotel will immediately receive a copy of the school's registration, which will list the number of registrations for each school
STEP #4: If you plan to use a credit card, please complete this form and send to Jennifer Owen at the Capitol Plaza Hotel by email ([email protected]) or fax (785-235-0194)
STEP #5: Please call the Capital Plaza Hotel's group reservation line using the details email to you on your registration confirmation/invoice.
About the Capitol Plaza Hotel
Address: 1717 SW Topeka Blvd, Topeka, KS 66612
Phone: (800) 579-7937
http://www.capitolplazahoteltopeka.com/
Other Hotel Information
Internet is complimentary in all guest rooms.
Hotel charges can be paid by 1) credit card, 2) cash, or 3) direct bill (provided that the school has completed the direct bill application available through the hotel).
scholarships
click on arrow for more info
KSPA wants to be sure that every school and every student has an opportunity to attend the conference. Are you a school with a limited budget in need of a scholarship? We want you in Topeka for this landmark event! Simply complete this form by Friday, Aug. 25 to be considered. (Recipients will be notified by Sept. 1.)
Some scholarships may also cover travel and an overnight room at the hotel. Everything covered by KSPA! Don't miss this great opportunity.
Know a school that has never attended? Please let them know about this opportunity!
adviser luncheon & evening gathering
click on arrow for more info
The conference will also allow the dedicated teachers and advisers of Kansas to connect with one another: a time to meet up, exchange ideas and celebrate. Join us for these two occasions during the conference:
Adviser Luncheon
Immediately after the opening session on Monday, each adviser is welcome to a lunch courtesy of KSPA. The lunch hour will include a free buffet meal and time to socialize with advisers from around the state. Be sure to sign up for the luncheon during your registration.
Evening Gathering
While the students are spending time at the student dance, advisers, chaperones and speakers are welcome to gather for dessert Monday night. The social hour will feature time to trade stories and ideas with your friends, but also a chance to bid on and win prizes. We are excited to see you there!
media tours & local attractions
click on arrow for more info
Our planning committee wants you to soak up as much of the Capitol as possible. So we are offering media tours and tours to local attractions. For $5 per student we are arranging it all: setting up the time and date, staying in contact with the host of the tour and ensuring that your students get behind-the-scenes access. All tours (except for WIBW) will take place after the program of KSPA sessions ends on Tuesday.
Please note: we are still confirming details on some of the media tours. We will alert all registered members when we are able to accept registrations.
Please note: all tours require schools to provide transportation to and from the tours.
MEDIA TOURS: 
WIBW: tour the local radio and television station and watch the recording of their mid-day show. When? 11:30-12:30 Tuesday (Students and adviser must miss the final conference session to attend this tour.)
KSNT: visit the television station and tour the newsroom, studio and weather-chasing vehicles. When? 1-1:45 p.m. on Tuesday
Washburn University's Mass Communication Department and KTWU Public Television: meet KTWU's station manager,  tour the public television station and experiment with some of the technology Washburn University has available. When? 1-2 p.m. Tuesday
Topeka Capital Journal:  tour the newsroom and advertising department of a local print and online newspaper. When? 1-2 p.m. Tuesday
STATEHOUSE plus MEDIA TOUR:  
BUILDING TOUR plus TOUR OF STATEHOUSE REPORTING BUREAU: tours of the capitol are available to the public at no charge. However, this tour will combine the building tour with a visit to the area used by reporters to file stories and a chance to meet them. When? 1 p.m. Tuesday
LOCAL ATTRACTIONS:  
Brown v. Board of Education Tour: visit the historic site that inspired the Supreme Court decision that changed schools and segregation in America forever. When? 1-2:30 p.m. Tuesday for a self-guided tour

present a session
click on arrow for more info
We need you and your talents to make this celebration as excellent as possible! Whether you are a new adviser or a veteran, a professional or an academic, the students of Kansas want to hear from you.
Or, perhaps you have an idea of a great speaker. Please invite them to be part of the celebration and conference.
Please click on this form to volunteer to present a 50-minute session at the fall conference.
provide a critique
click on arrow for more info
One of our most popular programs at the conference — year after year — is giving students the opportunity to sit down with an adviser for a 30-minute critique. We need advisers willing to critique yearbooks, newspapers, magazines, online and broadcast.
Please click on this form to volunteer to critique for one or more sessions at the conference. Thanks so much!
trade show
click on arrow for more info
We are excited to offer these sponsorship opportunities to companies and non-profits who want to connect with high school journalism teachers and their sponsors. Please click here for more information, including a contract and pricing information.
our sponsors
click on arrow for more info
Thanks to our Platinum Level Sponsors!
Balfour publishing company

Jostens yearbooks