Julia Poe, a senior and two-year editor-in-chief of Shawnee Mission East High School's news website, received the award as Kansas Student Journalist of the Year 2015 during a ceremony Monday, Feb. 23. Poe earned the honor in competition with 16 other student journalists from around the state of Kansas and from all six KSHSAA enrollment classifications.
KSPA also awarded Kylie Rahe of Linn High School as the 1A/2A Kansas Student Journalist of the Year. Kasady Smith from Sterling High School was named 3A/4A Student Journalist of the Year. Poe earned the 5A/6A designation before being named the overall winner by the panel of four judges.
Each winner receives a check for $750. In addition, Poe receives an extra $500 (for a total of $1,250).
Poe's portfolio also advances to judging by the national Journalism Education Association committee. That committee will name the national winner of the award at the convention in Denver during a concluding awards ceremony April 19.
This year was the first time for both JEA and KSPA to require electronic submission of application materials.
Julia Poe: Overall Winner and 5A/6A Student Journalist of the Year
School: Shawnee Mission East, Prairie Village, Kansas
Adviser: Dow Tate
Publication: The Harbinger newspaper and Harbinger Online
In reviewing Poe's portfolio and application materials, judges commented, "This is a strong package from cover to cover," "A beautiful application," and "This is a young journalist that understands the field and the tools needed in order to be successful.  She has everything you could ask for.  Bravo."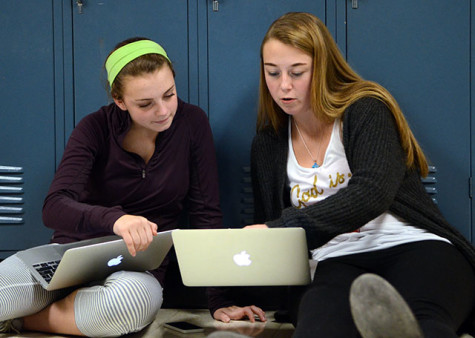 In her essay of application, Poe wrote:
Everything that was necessary for being a good journalist scared me — interviews, edits, even just hanging out in the journalism room. When I was the only freshman on staff, sometimes I wondered why I was even doing journalism. But I stayed — taking edits and forcing myself to stay a few minutes longer in the journalism room. Now, I am the second-year Editor-in-Chief of The Harbinger Online.
I lead a staff of 75 people. I give pep talks to the younger underclassmen who — just like me — are afraid to do their first interview. And when my principal texts me that the superintendent is in his office if I want to conduct a quick interview for my current story, I don't feel nervous at all. I grab a pass to leave class, run down to his office and start asking questions — because this is what I'm meant to do.
Her adviser Dow Tate wrote in his letter of recommendation:
She's driven in all aspects of her job. While so many students get comfortable in one area of journalism, Julia continually challenges herself. She's shot and posted photo galleries. She's designed pages for the print editions and created online interactive graphics. She's covered breaking news, written reviews, columns and blogs.
The board and staff of KSPA congratulate Julia Poe on her award-winning accomplishments and wish her good luck in the upcoming competition for national journalist of the year.
Kasady Smith: 3A/4A Student Journalist of the Year
School: Sterling High School, Sterling, Kansas
Adviser: Todd Vogts
Publication: The Cub yearbook

Smith's portfolio inspired these comments from the judges: "Good how design of all elements worked together. This portfolio worked well together and told a story of this candidate," and "This portfolio was professionally done.  Great organization and good examples of work provided.  Promising career."
In her essay of application, Smith wrote:
Ever since I first became a member of The Cub yearbook staff, I have fallen in love with every aspect of journalism. Interacting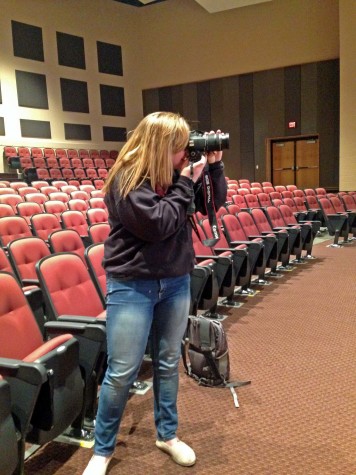 with everyone in the school, reporting, capturing memories, and designing have made my high school experience that much sweeter. Having many photographs published in local newspapers, I have found a certain passion for photography and telling stories through those images. As I move on to college and pursue a degree in journalism, I plan to be a part of something bigger than myself and to create publications made for the people by expressing the views of the people.
Her adviser Todd Vogts wrote in his letter of recommendation:
Kasady Smith is an exceptional leader, especially in the journalism program at our high school. As a four-year member of The Cub (our yearbook) staff, she knows what needs to be done and how to do it well. The other students look up to her and trust her decisions. Such willingness to follow her didn't happen over night. Those students have seen the hard work and effort she puts into the yearbook, and they understand she had to put in the time to get to where she is. She wasn't just given the title of editor. She earned it.
 The board and staff of KSPA congratulate Kasady Smith as the 2015 3A/4A Kansas Student Journalist of the Year.
Kylie Rahe: 1A/2A Student Journalist of the Year
School: Linn High School, Linn, Kansas
Adviser: Merlana Kern
Publication: 

The judges said of Rahe's portfolio: "Your interest in journalism and your hard work are to be commended. The strength of your application is your obvious love of the student publication experience," and "Love the passion."
In her essay of application, Smith wrote the following:
My Publications class and journalism has given me many opportunities and I have learned many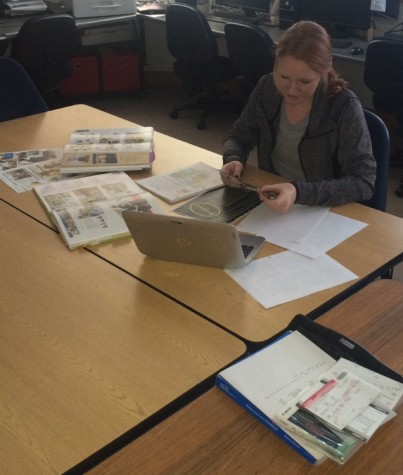 skills because of it. Of these skills, learning to interact with people and become a leader has been the most rewarding. I am very grateful for the impact journalism has made on my life. 
Her adviser Merlana Kern wrote in her letter of recommendation:
As I witness her working with others I am impressed with the strong personal skills Kylie possesses and how easily and respectfully she works with her peers as well as her teachers and other adults. Kylie is trustworthy, honest and has a high moral character. Her attitude makes her a valuable asset to every group she is involved with.
The board and staff of KSPA congratulate Kylie Rahe as the 2015 1A/2A Kansas Student Journalist of the Year.