The April monthly contest had 100 entries submitted. The school earning the most awards is Mill Valley High School with a total of eight awards. Lawrence Free State High School came in second with five awards.
Video News
Video Production
2nd Place:

No award given

3rd Place:

No award given
News Page Design
1st Place:

Evan Johnson from Shawnee Mission Northwest High School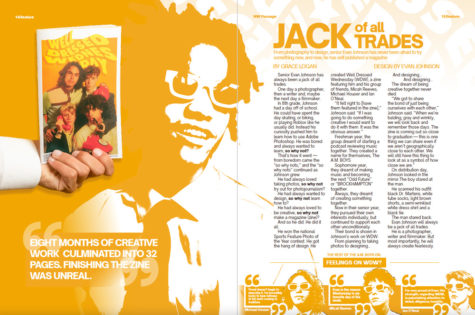 2nd Place: Sofia Blades from Shawnee Mission East High School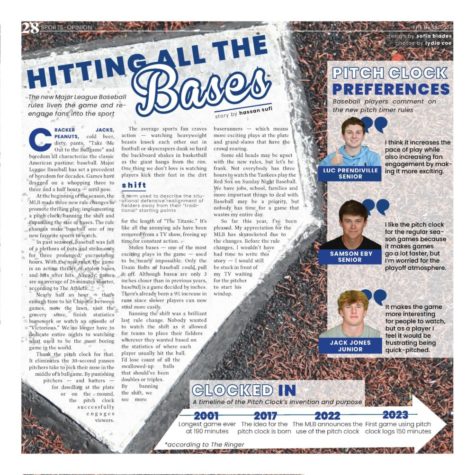 3rd Place: Julia Shumaker from Mill Valley High School


Academics Photography
1st Place:

Morgan Magee from Blue Valley West High School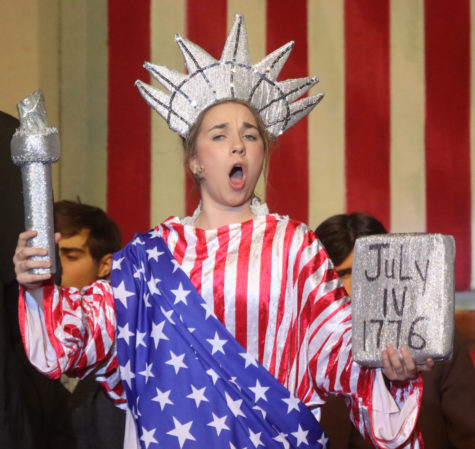 Lady Liberty sings. Performing as the Statue of Liberty in the musical "Lady Liberty," senior Lilly Barr sings while holding her torch and tablet. "Lady Liberty" was the first musical produced by the Repertory Theatre class. "It is so cool that students get to direct the Rep shows," Barr said. "Liberty was a blast."
2nd Place:

Casey Cunningham from Mill Valley High School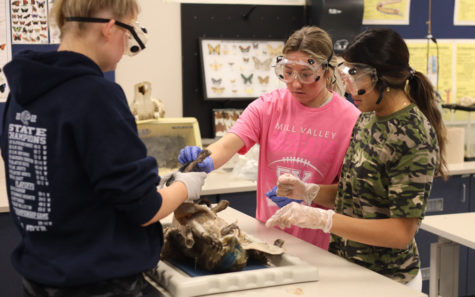 With the lungs of the dissected cat in their hands, seniors Tierney Fields and Amaiya Manirad and junior Jenna Graber identify different components of the respiratory system in Human Anatomy and Physiology Tuesday, April 11. "We dissected the cats to apply all of the concepts and material we have learned throughout the year," Fields said. "I liked dissecting the cats because we got to physically see the things we have been learning about."
3rd Place:

Maria Nino-Elliot from DeSoto High School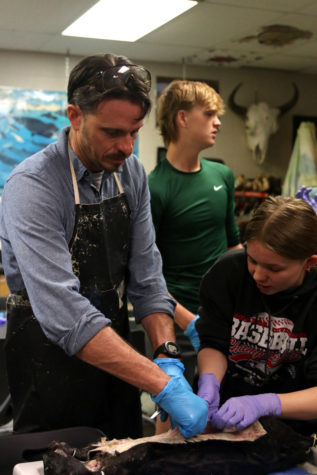 Junior Madison Glaser assists anatomy teacher Mr. Sharp as they remove the fur during a cat dissection. Feelings varied during this unit– some students were disgusted while others were intrigued. "Dissecting cats is a really great way to learn about how the body works. It is very interesting to see everything even though it can be a little gross at some points," Glaser said.
News Writing
Photo Illustration
1st Place:

Adrian Sanders from Maize Career Academy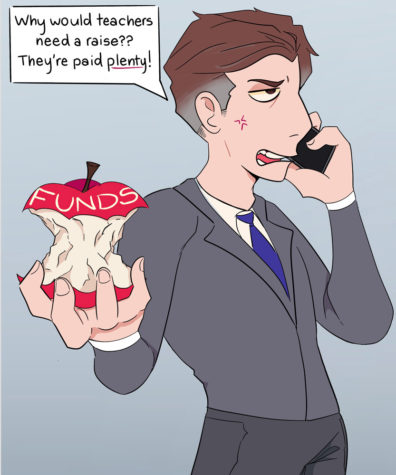 2nd Place:

Liz Summa, Julia Shumaker from Mill Valley High School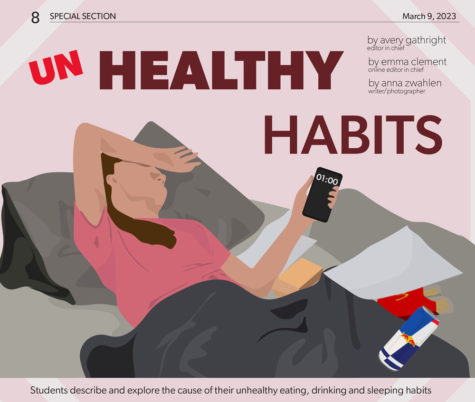 3rd Place:

Kaitlyn Pyle from Olathe West High School

Sports Writing
Sports Photography
1st Place:

Rylee Hackmann from Basehor-Linwood High School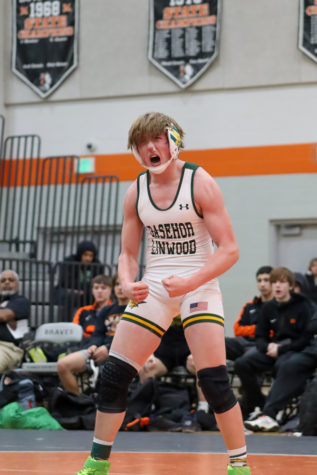 Basehor-Linwood's Freshman Caden Puderbaugh showing extreme excitement after battling through his match and going into overtime after tying the match in the third period by scoring an escape. Going into the first period of overtime the score was 1-1 and all Caden had to do was score a takedown and the match was all his. This match was crucial for us to win in order to win the dual. A few seconds were remaining on the clock in overtime and Caden found a way to bring the heat and score a takedown in the last remaining seconds of overtime which gave him the win and ultimately beat a Senior on Senior Night for Bonner Springs. Caden states "Technique beats strength when strength doesn't have technique". If it wasn't for Caden winning the match that night we wouldn't have beaten our across town rivals for the 3rd straight year in a row. The Basehor-Linwood Bobcats defeated the Bonner Spring Braves 44-30, and are looking to secure another win against Bonner Springs again next season!
2nd Place:

Chloe Cook from Lawrence Free State High School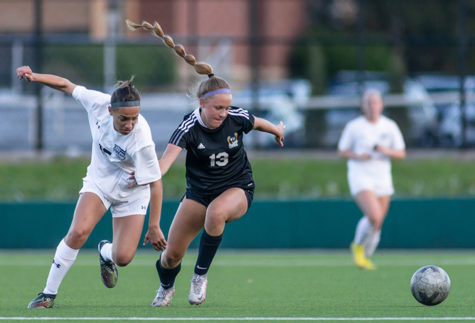 Racing a Shawnee Mission-East defender down the field, freshman Riley Prier sets her sights on the ball. Free State Girls Varsity Soccer currently holds a record of 1-9, the next home game is May 2, at 7 p.m.
Third Place:

Hailee Ford from Mill Valley High School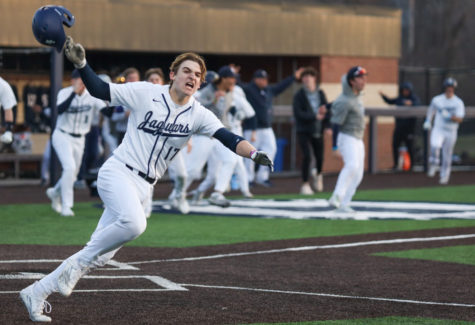 After rounding home plate, freshman Beau Petterson throws off his helmet in celebration of the team's first win over Lawrence Free State Tuesday, March 28. "Cheering during a game is so important because it keeps yourself and your teammates confident and comfortable to show up and show out," Petterson said. "This game in particular was our first win so it was a surreal experience and after struggling in the beginning of this season I was just so excited."
Infographics
1st Place:

Veronica Mangine from Shawnee Mission East High School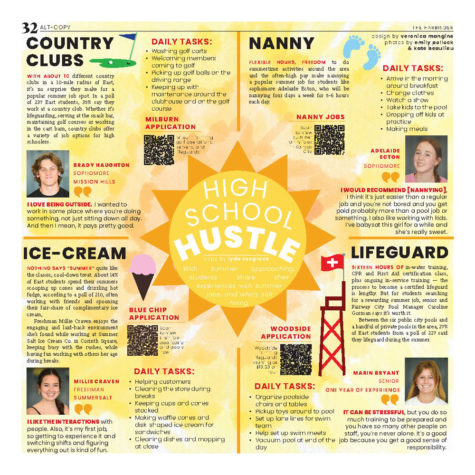 2nd Place:

Chloe Miller from Mill Valley High School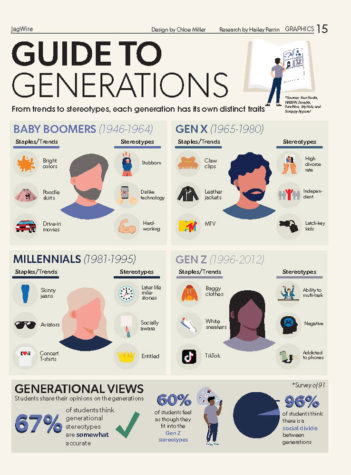 3rd Place:

Bennett Palmer from Blue Valley North High School

Multimedia Storytelling
Yearbook Layout
1st Place:

Katie Burke, Danie Eaves from Shawnee Mission Northwest High School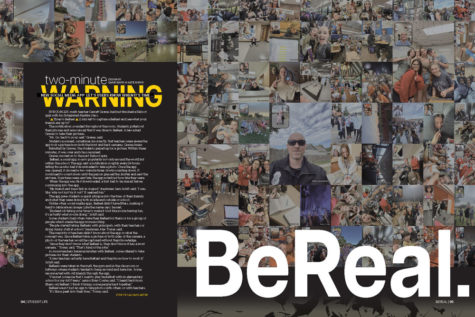 2nd Place:

Brady Knutson from Olathe West High School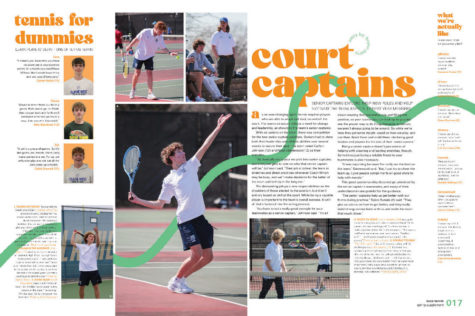 3rd Place:

Ella Hedin, Haley Ward from Blue Valley Northwest

Yearbook Copy
Portrait
1st Place:

Brady Knutson from Olathe West High School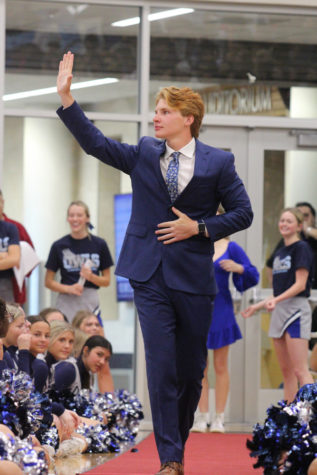 Senior Matthew Miller walks the red carpet for prom king and queen nominees at a pep assembly on April 20. At the assembly, students gathered to celebrate prom, spring sports and Earth Week. Running against two other prom king nominees, Miller won at the dance on April 22. "It was a surreal moment being able to walk in front of my entire school in hopes to be prom king. The reactions and cheers were gratifying, especially when I found out I had won the title for prom king," Miller said. "It was extremely special to see those close to me and those I knew from afar collectively cheer me on."
2nd Place:

Myles Bowers from Maize Career Academy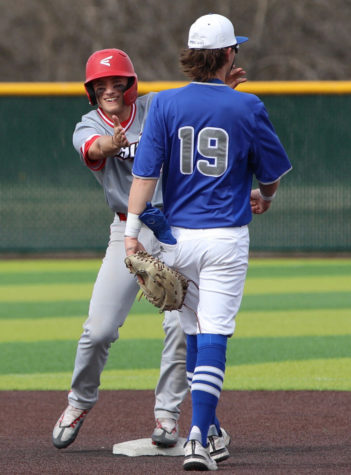 Sophomore Sam Soderstrom hits a double and celebrates toward his team in the dugout. Soderstrom advanced the runner from second to home to try and mount a comeback. Sam had this to say about the play "I felt happy I could do a job for the team and pass the bat down to the next guy."
3rd Place:

Percy Crain from Olathe East High School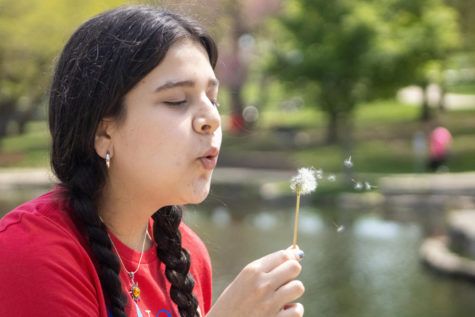 At the annual senior picnic, senior Rosalia Lozano makes a wish as she blows on a dandelion. The picnic took place the week after prom and allowed seniors to have a day of bonding and fun leading up to their last two weeks of high school.
Feature Writing
Student Life Photography
1st Place:

Lin Dozier from Trinity Catholic High School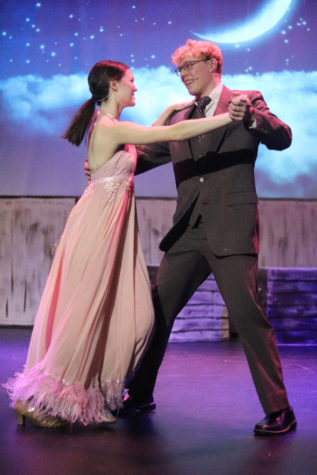 Waltzing together during the production of "Curtains," Elizabeth Springer (12) as Niki Harris fantasizes with Xavier Ryan (12) playing Lieutenant Frank Cioffi about their dream for a finale in their show within a show. "Singing right before the dance was so much fun. During the dance, I was terrified, though. Every time I had to lift up Elizabeth and spin, I was afraid I was going to drop her," Ryan said.
2nd Place:

Lamya Alam from Blue Valley West High School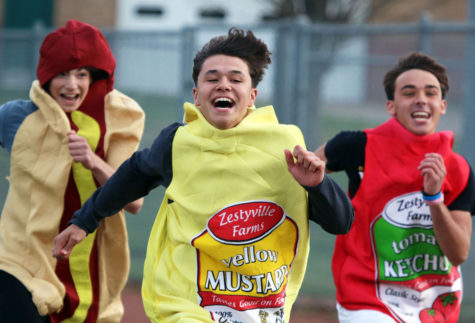 Mustard wins. Participating in the Hot Dog race during the baseball game against Blue Valley on April 20, juniors Cooper David, hot dog, and Jason Michael, ketchup, fade behind senior Josh Kidd, mustard. The Hot Dog race became a traditional charity fundraiser in 2022. "I was so glad to dominate those guys around the bases," Kidd said. "Mustard all the way."
3rd Place:

Hailee Ford from Mill Valley High School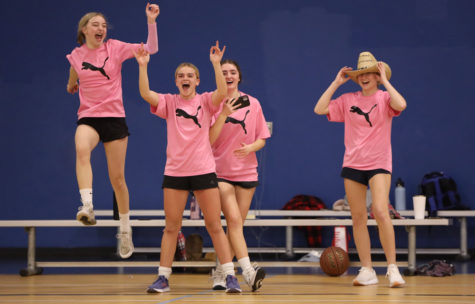 Pumping up her teammates on the court, sophomore Logan Miller cheers alongside her friends at their rec basketball game Tuesday, Feb 28. Miller and six other friends play in an all-male rec basketball league at Okun on Thursday nights. "I love having such close friends because I get to share my favorite memories with people I grew up with and are like family," Miller said. "It's important to do things with your friends outside of school because it helps make that friendship stronger and be able to make amazing memories."
Opinion Writing