Congratulations to the following KSPA-member staffs who earned All-Kansas status for their news publications, news websites or video news programs.
For news publications, our judges critiqued at total of 37 books and awarded 20 All-Kansas awards. Two video news programs from the four submitted were awarded All-Kansas. And in news websites, five entries were chosen from 15 submissions. Judges were supplied critique booklets and a copy (or link to) of the entry in March. The completed electronic critique booklets will be emailed back to each adviser.
Each All-Kansas school earns an All-Kansas plaque. Winners will be announced and presented with the plaque at the KSPA State Contest opening ceremony May 6, 2017 at the Kansas Union at the University of Kansas.
Please contact KSPA by email with any questions or corrections.
All-Kansas News Publications
2A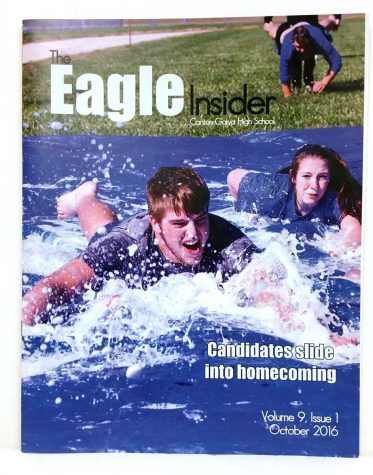 Canton-Galva High School
Eagle Insider
Editors Emily Ballantyne & Abigail Ballanthyne
Adviser Jessica Bowman
3A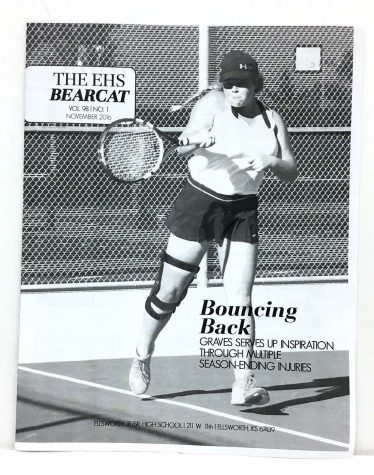 Ellsworth High School
The EHS Bearcat
Editors Monica Towery & Kahlan Lamon
Adviser Dawnae Bunch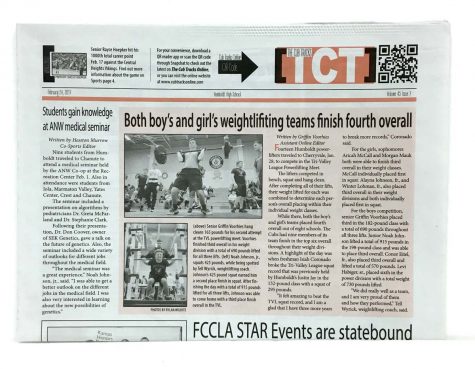 Humboldt High School
The Cub Tracks
Editors Padyne Durand & Annalise Whitcomb
Adviser Kim Isbell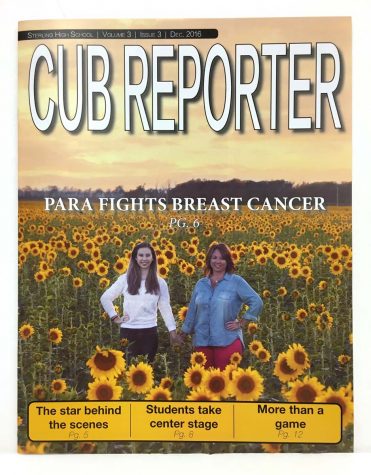 Sterling High School
The Cub Reporter
Editors Lexi Rose & Dallas Lackery
Adviser Todd Vogts
4A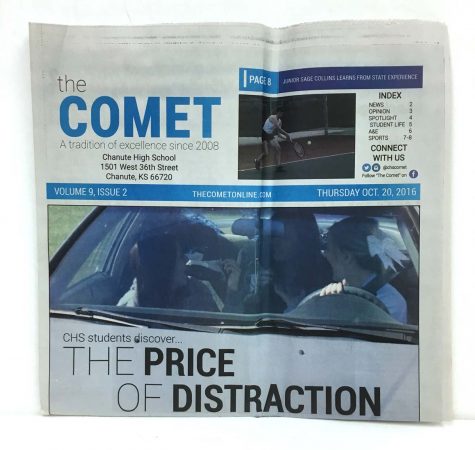 Chanute High School
The Comet
Editor Annie Brazil
Adviser Dustin Fox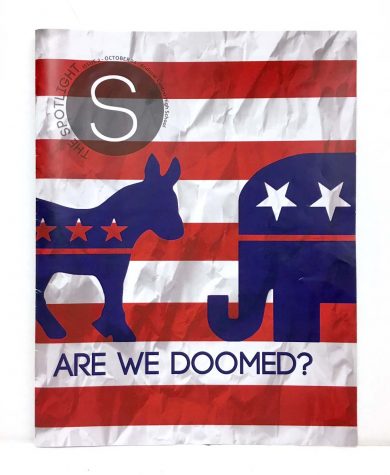 Andover Central High School
The Spotlight
Editors Corinna Powell, Sarah Kohman, Victoria Eastman & Sarah Johnson
Adviser Julie Calabro
5A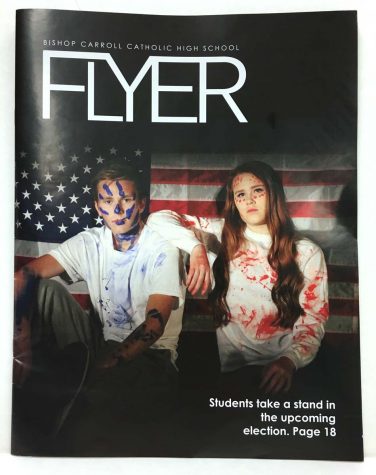 Bishop Carroll High School
The Flyer
Editors Grace Buessing & Mary Ebberwein
Adviser Kollen Long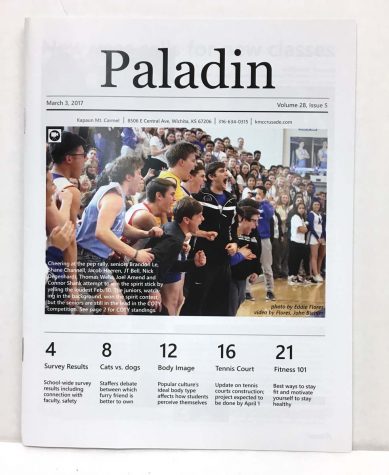 Kapaun Mt Carmel Catholic High School
Paladin
Editors Abbey Fox, Kinta Kail & Cora O'Brien
Adviser Elaine Robinson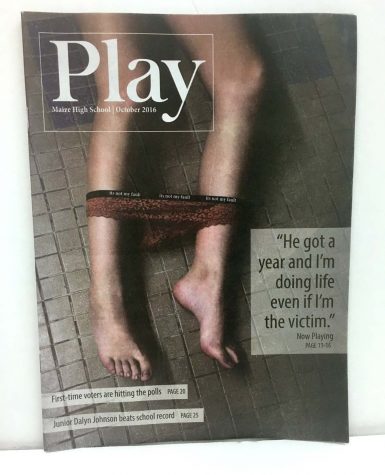 Maize High School
Play
Editor Kendra Cunningham
Adviser Dan Loving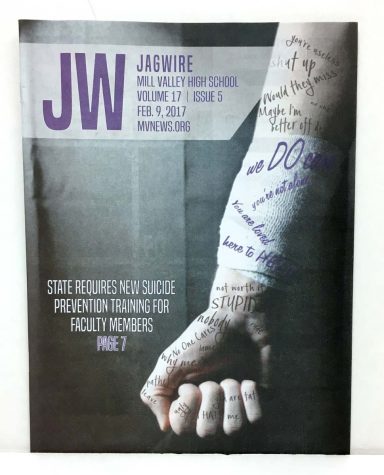 Mill Valley High School
The JagWire
Editors Madison Ferguson, Braden Shaw & Margaret Mellott
Adviser Kathy Habiger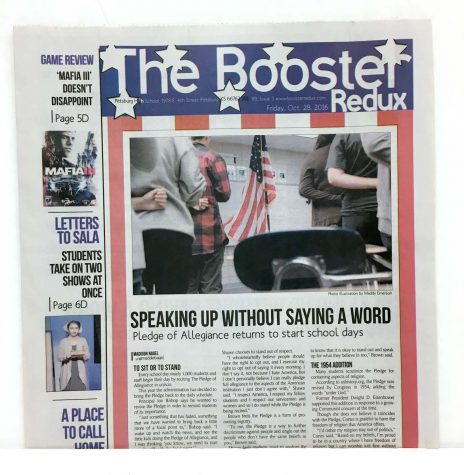 Pittsburg High School
The Booster Redux
Editors Gina Mathew, Kali Poenitske, Trina Paul & Journey Jaramillo
Adviser Emily Smith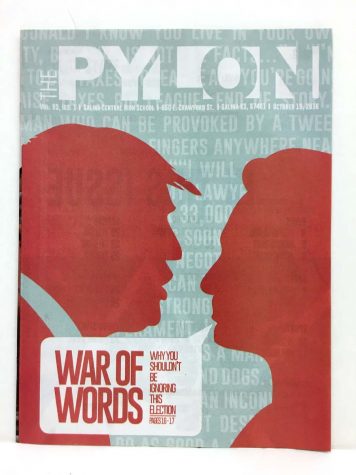 Salina Central High School
The Pylon
Editors Chloe Guillot & Morgan Dolton
Adviser JD Garber
6A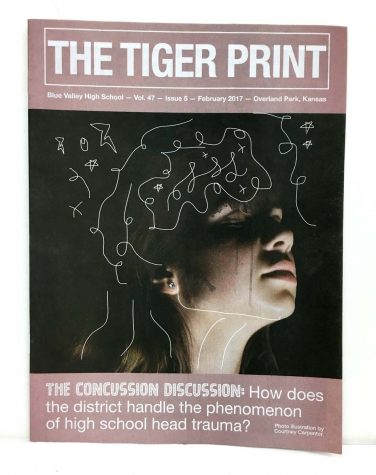 Blue Valley High School
The Tiger Print
editors Courtney Carpenter & Megan Hegarty
Adviser Michelle Huss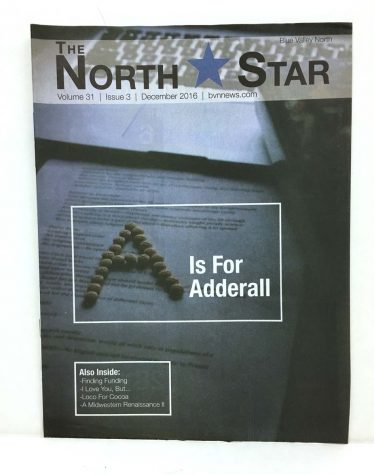 Blue Valley North High School
The North Star
editors Sammy Galapo & Gigi Wildman
Adviser Diana Klote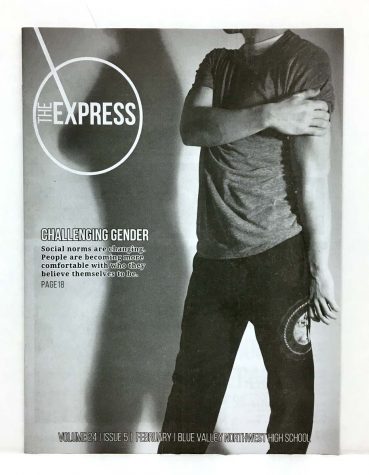 Blue Valley Northwest High School
The Express
editors Emma Bruce, Eden Kurr, Jack Oxley & Kaitlyn Noon
adviser Jim McCrossen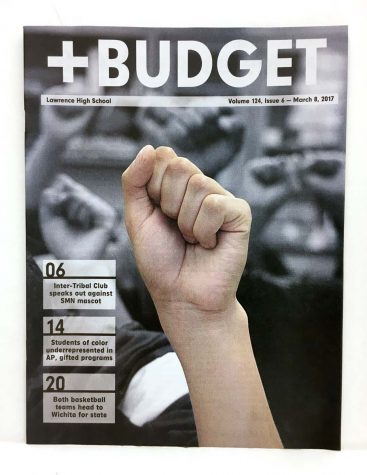 Lawrence High School
The Budget
editors Kansas Gibler, Abby Percich, Alicia Ruder, Zoie German-Martinez & Hannah Gaines
adviser Barbara Tholen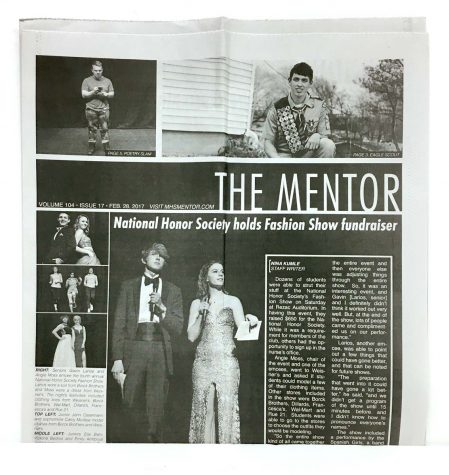 Manhattan High School
The Mentor
editors Angie Moss, Erick Echegaray, Elizabeth Alexander, Jacob Clanton, Cora Astin, Savannah Cherms & Dylan Thomas
adviser Kristy Nyp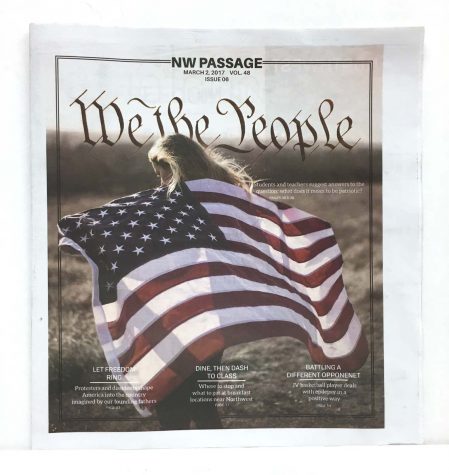 Shawnee Mission Northwest High School
The Northwest Passage
Editors Grace Gorentio, Shelby Beaumont, Cadie Elder, Jack Lynch
Adviser Susan Massy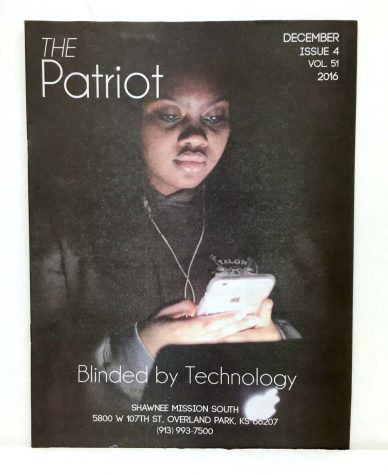 Shawnee Mission South High School
The Patriot
editors Amelia Holcomb, Sophia Belshe & Savannah Morgan
adviser Julie Fales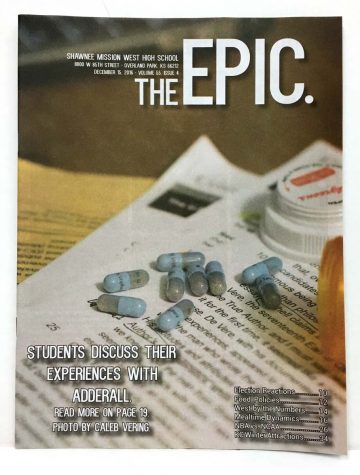 Shawnee Mission West School
The Epic
editors Sylvia Bryan, Logan Peterson & Drake Mattis
adviser Amy Morgan
All-Kansas Video News
5A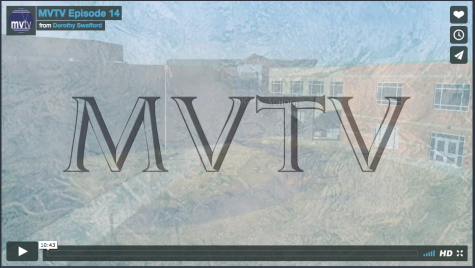 Mill Valley High School, MVTV, editors Brady Rolig & Collin Petigna ; adviser Dorothy Swafford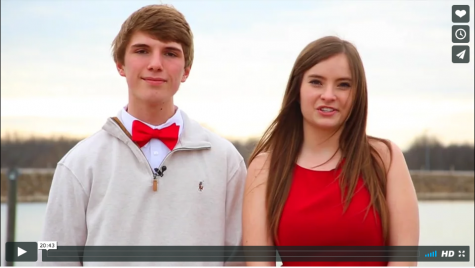 Blue Valley Southwest High School, Wolfbyte TV, editors Sean Brewster, Lauren Drimmel, Quinlyn La Fon & Julianna Swartz and Broc Putnam; adviser Steven Cortez
All-Kansas Online News
4A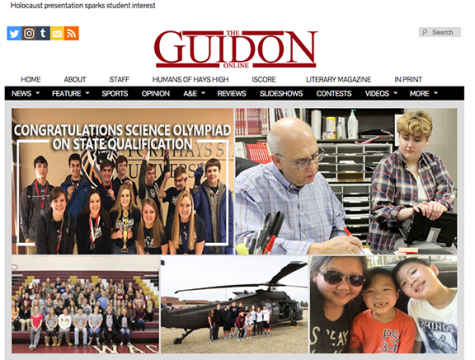 Hays High School, Guidon Online, editors Anniston Weber, Madison Crees & Jordyn Dake; adviser Bill Gasper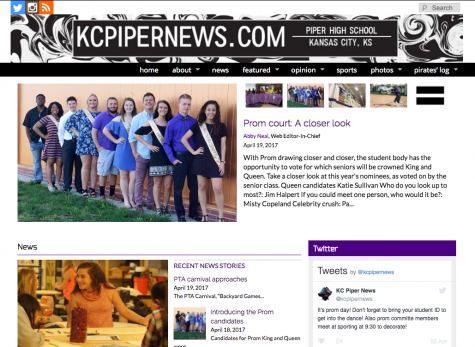 Piper High School, kcpipernews.com, editors Abby Neal & Katie Sullivan; adviser Cindy Horchem
5A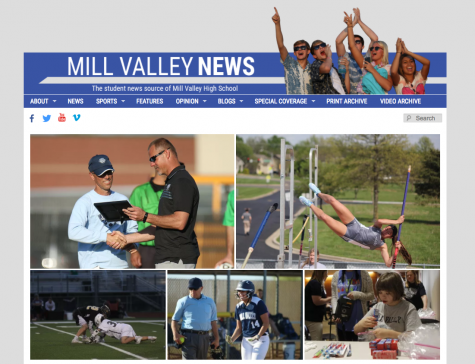 Mill Valley High School, Mill Valley News Online, editors Raya Lehan, Ali Booth, Nora Lucas; adviser Kathy Habiger
6A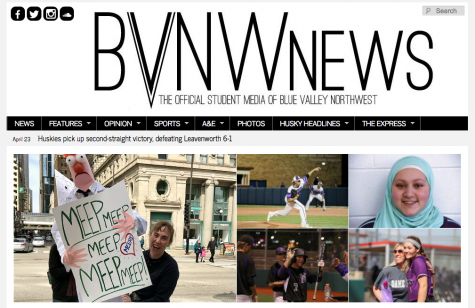 Blue Valley Northwest High School, BVNWnews, editors Emma Bruce, Justin Lehtinen & Gabe Swartz; adviser Jim McCrossen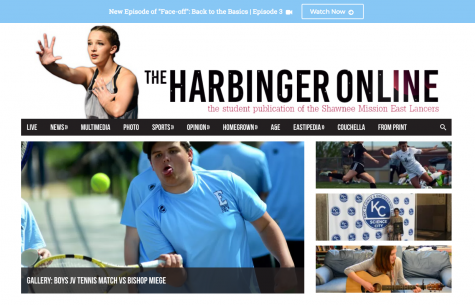 Shawnee Mission East High School, The Harbinger Online, editors Celia Hack, Ellie Cook, Morgan Biles & Anna Kanaley; adviser C. Dow Tate